Posted on
Swim team features experienced core group, raw newcomers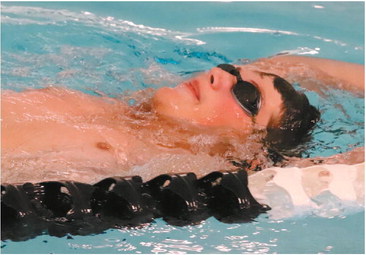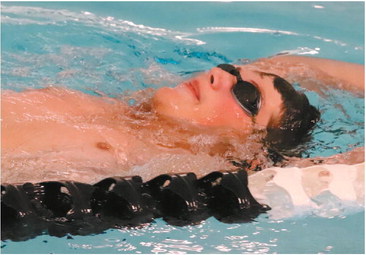 MEDFORD BOYS SWIM PREVIEW
Five graduated boys swimmers have left and five newcomers have taken their spots, keeping program numbers steady and giving fifth-year head coach Shari Bergman a wide range of experience levels.
That's actually nothing new for Bergman and the Raiders. Since she took over the program in 2016-17 the team annually has had its share of experienced leaders and newcomers wanting to find a sport that fits them and it's always turned into a group that has its share of fun, works hard and finds ways to get a lot better between November and early February.
That's the plan again this year as the Raiders embark upon their 2019-20 journey with 11 swimmers on the roster though one key man, junior Abe Miller, will get a late start to his year. The top half of the roster will be counted on to lead and earn as many points as they can while the bottom half learns, improves greatly and, by the end of the season, contributes significantly as well.
"I always sound like a broken record, but it always is a really great group of guys," Bergman said as the team practiced Monday afternoon ahead of its season-opening dual meet Tuesday at Shawano. "They're not trouble makers. They really do get along very well together. The new ones are still learning. The breathing part for them is always difficult. But I give these guys a lot of credit for sticking with it because in the first couple of days we had some bathroom visits right away."
The newcomers always do find out quickly how difficult swimming can be but most in the last five years have stuck it out, which has been a huge factor in keeping participation numbers steady.
Medford dropped its opener 85.5-69.5 to Shawano Tuesday and is set to host defending Great Northern Conference and WIAA Division 2 sectional champion Rhinelander today, Thursday, at the MASH pool at 5:30 p.m. for the home opener.
The six experienced swimmers on the openingweek roster are senior Matt Buchan, who is in line to earn his fourth letter in the sport; senior Jack Griesbach who has been with the program for most of his previous three high school years, and juniors Miller, Isaac Dittrich, Tahtankka Damm and Ethan Kraemer. Miller and Dittrich are in their third years with the program while Damm and Kraemer had successful debuts last winter.
They'll get help this year from firstyear senior Blaze Kesan, first-year junior Nathan Sislo and Italian exchange student Christian Di Benedetto. Dylan Kraemer, the younger brother of Ethan and last year's senior Joey Kraemer, and Jacob Mitchell are the freshmen.
Bergman said the older group, so far, has embraced its leadership role.
"They hold themselves accountable, they really do," she said. "This year probably more so than years past just with the personality of the kids from last year to this year. They can't wait to do dry land practices. They do those all together. You could pick out several leaders."
Buchan and Dittrich will likely hold onto their spots as Medford's go-to swimmers in the distance events. Since filling a 500-yard freestyle spot as a sophomore, Buchan has dropped his time nearly a full minute and peaked at 6:18.23 last year, while Dittrich dropped 42 seconds last year from the opener to the sectional. Both look to continue dropping their 200yard freestyle times as well.
"Matt and Isaac are just raring for the 200 and 500 distances again this year. They get kinda cranky if they have to, heaven forbid, swim a 100 back as opposed to the 500 free," Bergman said with a laugh. Griesbach could fill a key role as Medford's top 100 yard butterfly and 200-yard individual medley candidate, at least until Miller gets back up to speed when he returns after recovering from eye surgery. Miller got his butterfly time down to 1:11.81 at the GNC meet Medford hosted last Feb. 1. Both Miller and Griesbach were in the 2:45 range in the medley last year. "Jack is really doing an awesome job this year," Bergman said. Damm turned into a solid 50- and 100-yard freestyle sprinter for the Raiders last year and may add butterfly to his plate this year. "He's never done it in a meet before," Bergman said of Damm's butterfly potential. "It's just the endurance. He can do a 50 no problem. He's still learning to keep that mentality and keep it strong to the finish in 100." Ethan Kraemer made a huge improvement as last season progressed in the 100-yard backstroke, going from 1:50.83 in his first meet to 1:18.96 at the sectional, under seven seconds behind his now graduated brother. Bergman said he'll obviously remain in the backstroke and get some freestyle work as well.
Where the new swimmers will fit will be figured out in time. Bergman did mention Di Benedetto and Mitchell as potential candidates to help fill a major hole left in the 100-yard breaststroke by the graduation of last year's team Most Valuable Swimmer Aaron Connelly.
"It's a good group of kids as usual," Bergman said. "I wouldn't trade them. Glad that they're in the sport. Super dedicated this year. I definitely couldn't say any more positives with their dedication this year. So that's been really nice to see."
The Raiders went 2-9 in dual meets last winter, including a 2-8 mark in the GNC. Their two wins over Antigo were Medford's first dual wins since the Raiders got one in the 2014-15 season. The Raiders' first scheduled meet of the season, a non-conference dual with Menomonie last Tuesday, was canceled due to weather concerns.
Rhinelander dominated the conference last year with a 10-0 dual-meet record and a 96-point margin over runner- up Tomahawk in the league meet, which Medford hosted. The Hodags lost a key trio of swimmers in Nolan Francis, Martin Hoger and Russell Benoy, but, led by brothers Thaddeus and Joseph Heck and seniors David King and Devon Gaber, they should still contend.
Lakeland should contend as well with state qualifiers Liam Hogan, Tyler Teichmiller and Brandon Boh still on its roster. Tomahawk and Shawano remain solid programs and Antigo brings back state qualifier Brett Farmer for his senior year.
Rhinelander is the host for this year's GNC meet on Feb. 7.