Posted on
Wildcats in mix for South title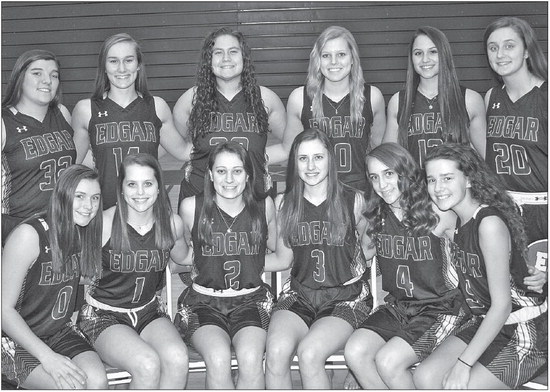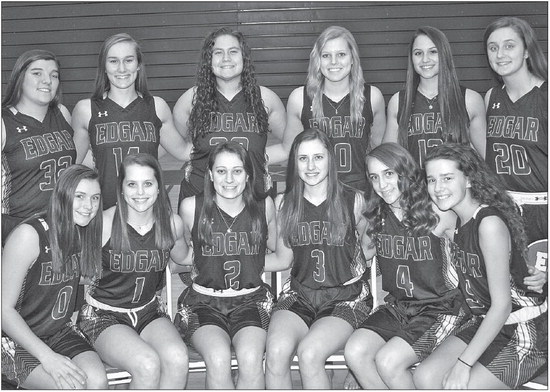 GIRLS BASKETBALL SPORTS PREVIEW
Edgar returns a bevy of talented players this year
Edgar's varsity girl's basketball team hopes to build this season off the success it experienced in the playoffs last year. The Wildcats reeled off postseason wins against Almond-Bancroft and Loyal before losing to Wisconsin Rapids Assumption in overtime in a regional championship game.
Betty Urmanski begins her 17th season as Edgar's head girls basketball coach and she returns her entire coaching staff from last season consisting of varsity assistant coach Holly (Denfeld) Nowak, junior varsity coach Angela Totzke and junior varsity two coach Gary Brewster.
Edgar's top returning players this season are senior point guard Marissa Ellenbecker, senior swing Teresa Hackel, junior guard Makenna Guden and junior strong forward Gabriella Keim.
Top newcomers to the varsity squad who should see some playing time this season are senior forward Ashton Mohr, senior swing Kailee Davis, sophomore guards Skylee Manecke and Malia Hoesly and sophomore forward Desirae Rausch.
The Wildcats graduated two senior players from last year's team, Daria Hoesly and Alisyn Lehman, which finished the season with a 12-12 record. Urmanski is thankful for Hoesly and Lehman's solid contributions to the team last season, but now it's time for the younger players who are now juniors and seniors to step up their play on the basketball court.
"Daria was a key rebounder and defender, while Ali brought a unique skill set as a post player who could shoot from the outside," she said. "We also lost McKenna Schraufnagel, who was a key inside presence and floor leader to us, to a season- ending injury. We will be looking for Gabbi and Teresa to step up their games in rebounding the ball, as our team will definitely be height challenged this year."
Urmanski said the added playing experience her younger players obtained during the team's playoff winning streak last season should pay off dividends for the Wildcats this year.
"Our sophomores received quality summer experience at the varsity level through league and tournament play, and they are challenging our older athletes in practice," she said. "I feel they are hungry to make a strong impact this season. Anytime you can extend your postseason play, everyone learns from those experiences. We expect our older athletes to set the tone in practice and ultimately determine how we prepare and face each game."
Edgar will again rely on a balanced scoring attack, similar to last year.
"Last season we had six different athletes who were leading scorers in various games throughout our season," Urmanski said. "When you can do this, you become hard to defend. We will again need to have multiple athletes be scoring threats to combat our height disadvantage. Our focus has been on 'team' defense and forcing opponents to make an extra pass and limiting them to one shot per possession. Rebound positioning has been a center of attention in our early practices."
Urmanski said it should be a rugged battle again, like it normally is, in her team's attempt to win the Marawood South Conference this season.
"As always, the Marawood South boasts an extremely competitive field of teams," she said. "Wisconsin Rapids Assumption brings back a solid starting lineup and a deep bench. If teams stay healthy, the conference title winner will come down to the team that keeps turnovers to a minimum and controls the boards. Every conference game could provide exciting basketball."