Posted on
With new head coach, Greenwood girls will be defensive-minded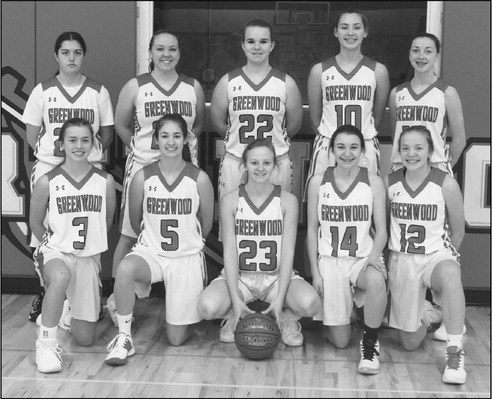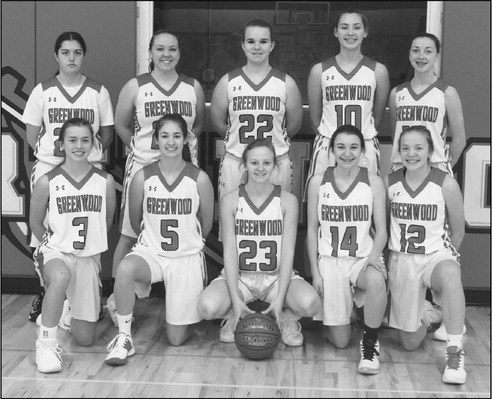 After several years of coaching the Greenwood girls basketball team, former head coach Carey Petri will not be the face seen alongside the bench at games this year. Her replacement, though, is one who is familiar with the game, with experience, and most importantly, is already familiar with the team.
Trevor Wuethrich is the head coach for the 2019-20 girls basketball team for Greenwood this year. A girls JV coach, middle school coach and assistant coach over the course of the past 10 years, he said he has years of experience to guide him as he finally gets a chance to lead a varsity group.
"This is the first time I have head-coached. I coached JV for two years and other basketball teams for nine years. This is my first start at the big show," he said. "During JV the last couple years I felt that I could do it. When it came up, I took the chance."
Unlike some first-time coaches, Wuethrich's background as a basketball coach at Greenwood for so many years made transitioning into the leadership role of the group pretty easy. Most of the team knows him, and he knows most of them, allowing the players to continue focusing on the game rather than adjusting to new leadership.
"Absolutely, the girls are already familiar with me from last year, the transition has been relatively smooth," he said. "I know pretty much everybody. I know what they can and can't do and what they are willing and unwilling to do."
There are 20 high schoolers on the Greenwood squad this year, 10 of which will be seeing varsity playing time. With an increase of two players from last year, Wuethrich said the team has been able to have a better practice experience with the extra members and the numbers have driven players to improve themselves in order to get playing time.
"We can now run 10 girls on each side of the gym," he said. "Last year it was tough to scrimmage with eight girls and four-on-four play."
Because he is already familiar with the girls, Wuethrich said he knows what players will be sitting on the bench when the game starts. The 10 players making up the varsity team are seniors Maddi Raese and Amanda Bogdonovich, juniors Celine Wuethrich, Olivia Klabon, Gracie North and Cassie Hebert, and sophomores Kia Abel, Emma Schlough, Mesa Rasmussen and Jasmine Wolf.
From that group of girls, Wuethrich said the starting line-up will include Celine Wuethrich as a forward, Amanda Bogdonovich as guard, and Olivia Klabon, Mesa Rasmussen and Maddi Raese also filling out the roster. The rest of the group will be rotated through during game play or may move to a starting position if they show promise.
"Someone might surprise me," he said. "They're all relatively experienced."
This experience and general basketball knowledge is also the team's biggest strength. Wuethrich said the girls have worked hard to learn the game and hone their skills, creating smart players who know how to shoot a ball.
"I think our biggest strength is our basketball IQ. A lot of the girls understand basketball teaching. If I put in a play, I am confident they will understand it and execute it well," he said. "We can shoot, we have some shooters on the team, whether or not we have confidence is another thing. We put it through the basket and that's key."
As for weaknesses, the only one Wuethrich sees is one that can't be changed, only adapted to: height. Because most of the players on the team fall into the shorter category, he said their game play strategy will have to capitalize on their strengths and exploit the weaknesses of the taller players who seem to have the advantage.
"Without height, we need to play faster and use the strength of quickness. If we slow it down and get in a half-court set-up with taller girls it may be a problem," he said. "We're definitely short, but short and quick can beat tall and slow."
With the speed, Wuethrich said the team will also rely heavily on defense to slow their opponents down and stonewall any advancement. It's a strategy he's used for years, and while their former coach focused more on offense, he knows that with the girls' inherent knowledge of the game, they will be able to mesh both forms together into something great.
"I'm competitive, I like to win and it transfers to how I coach, they get it. This is a huge mental game, with girls, the biggest challenge is to teach them to be confi dent and believe in themselves," he said. "I'm a very defense-minded coach, I focus a lot on defense. I hope it translates to lower scoring basketball games. Carey was a great offense mind, I hope it continues from last year and we're able to put it together."
Looking forward to the season, Wuethrich said he hopes the team will be able to finish in the middle of the Eastern Cloverbelt Conference pack.
"Last year I think we were 5-16, I'm hoping we can improve on that. If we can finish in the middle of the conference I'd be delighted," he said. "We have been finishing near the bottom for a while, I think we can improve that."
The Greenwood girls had their first game at Auburndale on Nov. 19. Their next games will be at Colby on Nov. 22 and at Stanley-Boyd on Dec. 3.
CHEYENNE THOMAS/STAFF PHOTO