Posted on
Former Spencer star following college hoops dream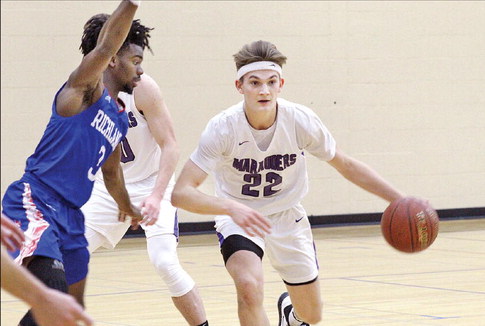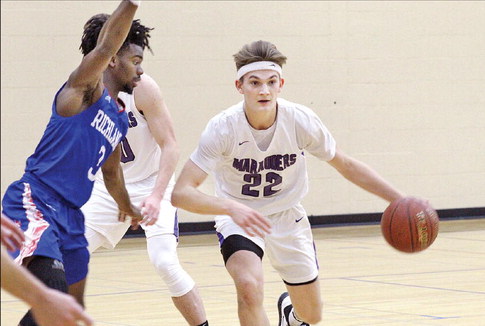 by Ross Pattermann
For as long as he's played the game of basketball, Jack Bezlyk had always harbored a dream -- a burning desire to play the game that he loves at the next level.
But for a small town kid hailing from Spencer, passion alone didn't seem to be enough to overcome the hurdles of growing up in rural Wisconsin and playing college ball.
"Playing college hoops was always something I had hoped and worked towards," Bezlyk said. "I always felt a little bit overlooked, coming from a small school/conference but I have always prided myself on my leadership and unique playing style."
Bezlyk distinguished himself during his prep career, blossoming into one of the best players in the Eastern Cloverbelt Conference during his four years at Spencer High.
He earned second team all-conference honors his junior year, and first team all-conference honors his senior year. He reached another milestone his senior year, scoring a thousand points over the course of his career.
Bezlyk knew he had the ability to play the college game -- all he needed was the opportunity. But after graduating from Spencer in 2018, there were few suitors entreating him to play, with just one NCAA D-3 team from in state calling.
As a result, Bezlyk's hoop dreams languished for a year. They received new life when he enrolled at the University of Wisconsin-Stevens Point at Marshfield, a two year junior college that has men and women's basketball teams and sometimes sends talent to the NCAA.
Once enrolled, Bezlyk spoke with head men's basketball coach Jared Ystad, and before long he was a member of the Marshfield Marauders of the Wisconsin Collegiate Conference.
"I saw Marshfield as a place to play in a highly competitive league, save money and stay close to the people I care about, like my three little brothers and my fiancé (now wife)," Bezlyk said about his decision to attend Marshfield. "The opportunity of unique classes, excellent professors and strong community is also what drew me to this campus."
The excitement of playing the college game was palpable, but like all things in life, there were challenges that Bezlyk had to overcome.
Bezlyk first found himself needing to adjust to a shot clock, but the biggest challenge came in playing against taller, stronger and faster players than what he was used to facing during his days at Spencer High. Bezlyk discovered that nearly every player at the junior college level was tall and had skill.
If he wanted to be successful, and to prove himself to schools when his two years at Marshfield were up, he would need to alter his game. His biggest change was incorporating an outside shot to his playing style, and it has made a world of a difference on the court.
"My playing style started off entirely different from what it has progressed to now," Bezlyk said. "Beginning in high school I was purely an inside player, cleaning up missed shots and setting screens. The perimeter shot has probably been the biggest addition after entering college."
Not to say Bezlyk has abandoned his inside game. He still displays the same attacking and slashing style that made him so dangerous in the Cloverbelt, but now he's become even more versatile.
And whatever rust was on Bezlyk's game did not take long for him to shake off. In his first year of playing for the Marauders, Bezlyk averaged 20 points and nearly 15 rebounds a game as he led the Marauders to a 6-10 record, their best mark in several years.
He was rewarded for his efforts, finishing as a first team Wisconsin Collegiate Conference - West selection. He received an even bigger honor that same year -- the WCC - West Division Player of the Year.
The accolades are nice, but they only serve to spur Bezlyk on to bigger and better things.
"I think it's always important to build on what you've already established," Bezlyk says. "I played well last year, and I want to play better this year and win more games. I want to teach players and really just fill the leadership role."
Thus far, Bezlyk has made those strides. While his scoring average through the first four games of the 201920 season is down, every other category is up. He's dishing out more assists, pulling down more rebounds and becoming more disruptive on defense, with more steals and blocks.
It's something that has not gone unnoticed by coach Ystad.
"Having Jack come back with a year of experience is really huge," says Ystad. "He had an adjustment period too, and now with a second year, he knows what he's going to get. He understands that teams are going to be coming after him, and throwing their best at him."
Ystad now runs the offense through him, and he expects his star player to produce at a high level. Even
ROSS PATTERMANN/STAFF PHOTO Bezlyk, from page 9
with a full year of seeing him play, the rangy and swift Spencer product still impresses him.
"His first game in, he had 20 points and 23 rebounds. Those are crazy numbers, whether you're in the NBA or if you're in high school. Those are numbers you don't see too often. That's a special talent."
Bezlyk understands that he can do more than just make a name for himself; he can change the perception that a two year school is lacking in competition and talent.
"I think the stigma around a two year school still stands, but I think it's being broken with each coming year. I think we can show people that we're here to stay and just as important as every other college in the state."
Bezlyk has his team off to a hot start in the 2019-20 season, but he wants so much more -- not just the WCC - West title, but a state title. Doing that, he says will attract even more talent to Marshfield.
"I want to win conference. I want to make it to state and show people we're not a joke, that we're not to be pushed around and we're here to stay and here to play hard," Bezlyk says.
And as he continues to improve, many within the program feel as though its only a matter of time before teams in the WIAC, and possibly out of state, start to stand up and take notice of the shine on one of the state's best hidden gems.
It's something Bezlyk thinks about, but for now, he's busy putting Marshfield on the map and minds of high school players in the state.
"I think we can show people that we can draw talent," Bezlyk says. "Even if you weren't all-conference, if you have a passion for the game and you want to continue playing at that higher level, then this is a great place to play. I'm definitely happy I chose to play for the Marauders."