Posted on
loose ball off a Wipf ….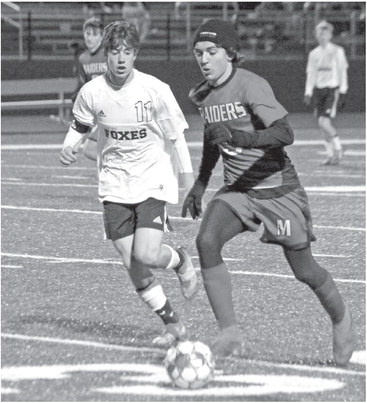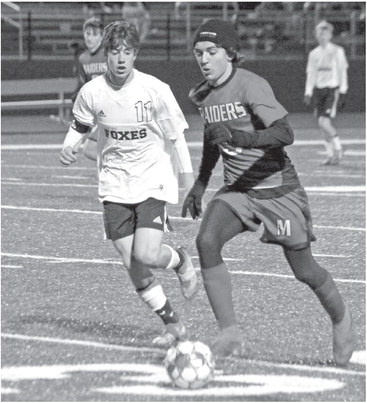 loose ball off a Wipf throw in at 6:34.
"In the second overtime we decided to make a move and put Ty Baker up and not 30 seconds later he scored that goal," Bilodeau said.
But 90 seconds after that goal and 1:56 away from the end of the period, Ekwueme was carded again, this time drawing a red that took him out of the game on what Medford viewed as a seemingly innocent collision near the midfi eld stripe. That loomed large when he was unavailable for the shootout.
"Tonight our game plan was just be as physical as possible and set a tone," Bilodeau said. "We're a physical team and that's just how we play. It's evident. We have one of the higher yellow card counts. But at the end of the day, soccer is a contact sport, it's physical, it's meant to be played that way. I don't think these guys were prepared for that. We had a couple of bad calls come our way. We got called for a couple of penalties. But the physicality that our team has was really showcased tonight and I felt like we played good Medford soccer."
Under the direction of their first-year head coach, the Raiders made a solid jump from their 7-11-2 season of 2018. Despite saying goodbye to the program's 11 seniors, Bilodeau believes this was only the beginning.
"What do you say?" he said. "Conference champs, GNC Player of the Year for Onyi. With seven wins we got more wins than anyone else in the GNC. It's a true testament to the boys. I told the guys in the beginning of the season that we're one team, one family. Our camaraderie, our teamwork was quickly built on trust. They trusted each other. They trusted me and coach Chris with the ideas we had, the formation we wanted to run. Sometimes they looked at us like we had three heads, but obviously things are working and most importantly they trust each other.
"It's going to take some time," Bilodeau added. "I think in the long run it's a good statement year for Medford. It put us on the map. It's a solid foundation for us to build on as a soccer community."