Posted on
Marathon falls to Abby in D-3 regional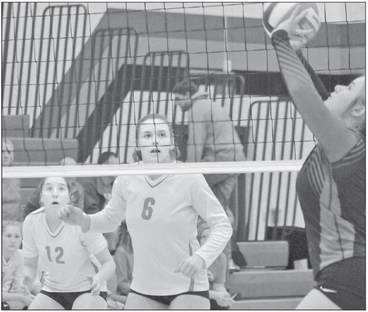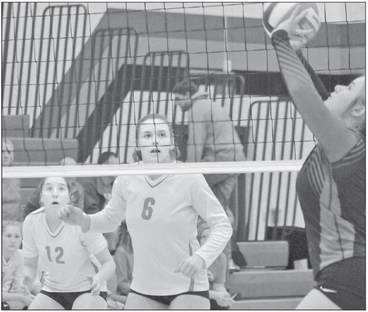 Boehm reflects on achieving 1,000 career kills
By Ross Pattermann
If you've been to a Marathon Red Raiders volleyball match lately, you've seen the familiar sight of Elizabeth Boehm rising into the air to rain spike after spike upon her hapless opponents.
Boehm has been one of the most consistent weapons on offense for the Red Raiders this year, and her consistency was rewarded with a special milestone reaching one thousand kills in a career.
"It means everything to me," Boehm said. "Honestly, I had no idea that I got that far, but it means everything to me."
Boehm is proud of her accomplishment, but in the manner of most leaders and team players, she's quick to thank her teammates for putting her in the position to make history.
"My setters had a lot to do with it, as my setter Breanne Karlen, she could really move it to wherever I needed it," Boehm said. "I think it sets a standard for a lot of girls to want to get that far and reach that milestone."
Boehm not only leaves with a thousand kills to her name, but she also has set another standard for the Red Raiders volleyball program.
A year ago, Marathon finished with a losing record, but this year, the Red Raiders came in with more confidence and more experience - and an extra bit of motivation.
Wausau Newman knew all to well how much Marathon has improved, with Boehm citing that upset as one of the highlights of a team that went 15-10 in 2019, and placed second in the Marawood - South with a 6-1 record in league play.
The Red Raiders nearly pulled off another upset on Thursday, Oct. 24, taking on the Abbotsford Falcons. It was a home game for Abby, but a vocal and supportive cheering section travelled to Abby and did their best to make the match feel like a neutral site.
Marathon was in each set, challenging the Falcons every step of the way. The Red Raiders dropped the first two sets, 23-25 and 21-25, but came storming back to take the third set, 25-20.
"We had to push no matter what, and we've been in this situation so many times," Boehm said. "So we knew we could pull it out."
But the Falcons escaped with the fourth set 25-21, and with it the match, ending the Red Raiders 2019 campaign.
"It feels better knowing that we came in better and had a better year," Boehm said, reflecting on the season. "It feels great that the program is doing better."