Posted on
Tridents notch dual meet victory over Colby-Abby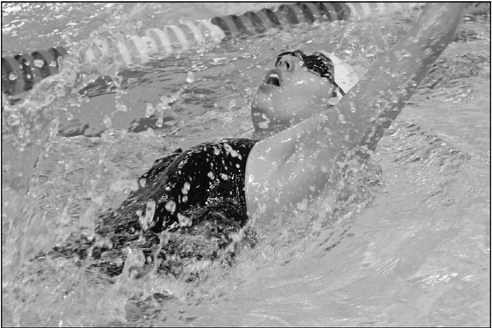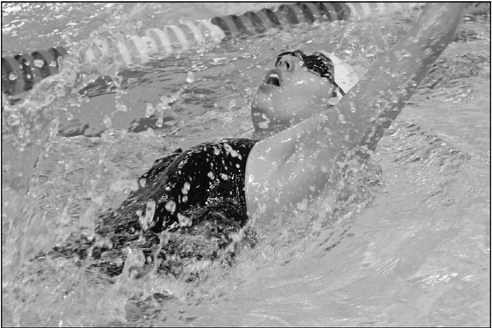 The Lake Holcombe-Ladysmith-Flambeau-Bruce Trident Swim and Dive team traveled to take on the Colby-Abbotsford co-op Oct. 10. The Tridents claimed another victory this year, outscoring the Colby-Abby team, 115-70. The Tridents are now 5-2 on their season.
The meet opened up with the Tridents claiming first and second place in the 200-yard medley relays, with times of 2:10.73 and 2.19.98. Next, in the 200-yard freestyle, Megan Lechleitner and Olivia Bunton took first and second, with times of 2:18.06 and 2:18.91, respectively.
"This was the first meet back for Megan after tearing her ACL, just three weeks before our season started," said coach Matt Bunton. "She has stayed positive and worked hard, both in the pool and in physical therapy, and it's great to see her back on the blocks and ready to compete."
The trend of taking first and second place continued, as Lacey Fuse and Mya Baselt swam the 200-yard individual medley, with times of 2.34.72 and 2.38.67. Madeline Bunton then took first in the 50-yard freestyle, with a time of 27.07, and Kitara Fye took to the diving board to claim a first place in that event.
In the 100-yard butterfly, Madeline Bunton and Lechleitner worked together, to take first and third. The 100-yard freestyle featured Brooke Lecheitner, swimming a 58.89 to take first, while teammates Jenisa Parker and Kylee Millin claimed fourth and fifth.
In the JV heat, Kyra Wright, Elizabeth Nelson and Macy Kennedy, took first, fourth and fifth, with Nelson and Kennedy swimming new personal best times.
Next, in the 500-yard freestyle, Fuse, O. Bunton and Sadie Heath claimed first, second and fifth place, with times of 6:11.35, 6:13.10 and 6:40.02, respectively. The 4x50-yard freestyle relay featured teammates, sisters and close friends, B. Lecheitner, Madeline Bunton, M. Lechleitner and O. Bunton, swimming to first place, with a time of 1.52.28.
"These four have been swimming with one another for many years, and this was something that they had looked forward to for some time," said Matt Bunton. "With Megan back competing, it was finally time to let the four swim a relay together."
In the backstroke, Baselt, Sanaa Trott and Fye claimed first, second and fifth, with times of 1.14.16, 1.16.02 and 1.21.55. B. Lechleitner was then back in the pool to take first in the breaststroke, with teammate Wright taking fourth.
Finally, the Tridents fended off the Colby-Abby team to take first in the 400-yard freestyle relay, out-touching their opponents by .72 seconds.
"The girls swam well tonight and were able to swim in events that they don't usually get to race," said Matt Bunton. "We've been working on some of the more technical aspects of racing – not breathing out of turns, making the most use of the walls, staying in streamline and the underwater aspects of our swims, and I was pleased with the progress we showed tonight, particularly in our first year swimmers."
Kitara Fye, junior, splashed her way across the pool for the Lake Holcombe-Ladysmith-Flambeau-Bruce swim team Oct. 10, going up against Colby-Abbotsford in the 100-yard backstroke. Fye finished fifth for the Tridents, with a time of 1:21.55, helping her team to a 115-70 road win.
Photo by Ross Pattermann