Posted on
Marathon student squeeze?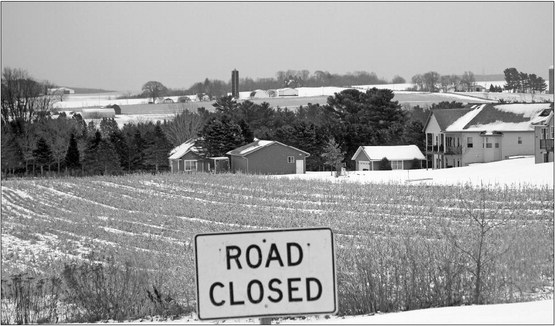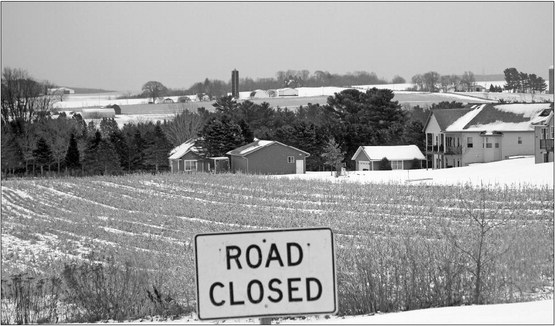 Village housing plan could put pressure on elementary school
The Marathon Village Board at a special strategic planning meeting held last week Tuesday called for added single family residential housing in the village, but the plan, if implemented, could cause a space shortage for students at Marathon Public Schools.
In a discussion led by administrator Andy Kurtz, board members said they wanted to see more housing of all kinds, including apartments and affordable homes for industrial workers, but stated working with private developers to build additional single family homes for families in the $250,000 range should be a priority. In their discussion, board members said they understood that adding residential housing would likely send more students to Marathon Public School but argued this was good. The new homes would add tax base to both the village and the school district, they said, and the resident students would help school district finances more than Open Enrollment students. Trustee Jeff Lawrence said the school could replace current Open Enrollment students with new resident students.
Kurtz said any housing growth would likely add students at Marathon Public Schools, but that this would dealt with as subdivisions were built.
"Ultimately, we will have more kids in school, but we will have to work with them [school officials] to make that happen," he said.
But things won't be that simple, Mar- athon School District administrator Rick Parks said on Monday.
The administrator said out-of-district Open Enrollment students can't be replaced due to space shortages and are automatically enrolled in each new school year until they graduate as seniors.
"Once a student is accepted under Open Enrollment, they have the right to stay in the district until they choose to move or they meet criteria for having their Open Enrollment revoked," Parks said.
The criteria for losing Open Enrollment status includes habitual truancy, expulsion or if a special education student's Individual Education Plan is altered.
Parks said the Marathon school board sets Open Enrollment limits each year and, to respond to a growing number of new resident students, it could reduce the number of Open Enrollment students it accepts. The school board, however, can't simply swap out new resident students for Open Enrollment students, he stated.
Marathon School District has been dealing with a school crowding issue at Marathon Area Elementary School (MAES)/Marathon Venture Academy (MVA) for a number of years.
In 2020, the district completed work on a $4.265 million building project that added a cafeteria and classrooms at MAES/MVA.
Planning discussion
In the village planning session, Kurtz said the village currently has 860 households and questioned what kind of population growth the village board wanted to see.
Kurtz said there was a number of properties where new residential subdivisions and apartments could be constructed:
_ On the west side of Veterans Park.
_ Tenth Street (currently cropped for corn and soybeans).
_ On village property north of STH 29, bordering the town of Stettin.
_ On the Granite Valley Forest Product parcel (which, according to Kurtz, has ceased operations).
_ On the site of the River Country cooperative fertilizer plant (it will be relocated to the town of Cassel).
Kurtz said he has been in discussions with various developers to try and bring additional residential housing to the village.
Trustee Keith Paul said the village could imitate Stratford which has reaped "immense growth" coming out of Marshfield. He said houses priced at $250,000 would sell quickly. "We'd have no problem filling them," he said.
Trustee Jeff Lawrence said he wanted to see residential housing built "on the higher end" in regards to price in order to attract "more responsible" people who will take care of their properties.
Trustee Mark Ahrens said he was concerned that the village population was, on average, getting older and feared that the 2020 Census would show the village losing population, not growing.
He said the village needed to bring new housing to the village to reverse this potential trend. "If we don't start growing more houses, [our population] will start dropping off," he worried.
In related discussion, village board members said they agreed they wanted to enforce village housing standards and, possibly, raze dwellings, including apartments that aren't fit to live in.
Kurtz said he was frustrated one apartment owner in Marathon City who is operating a substandard housing unit would likely sell it rather than make needed improvements.
This doesn't solve the problem, but simply passes it to a new owner, Kurtz said.
Board members said they were happy with the village's current commercial and industrial plans.
Kurtz said he wanted the village to get a better handle on replacing elderly equipment and vehicles.
He noted the village has a 47-yearold fire truck that is used at every fire, a 27-year-old plow truck and an aging snowblower that increasingly needs maintenance.
Kurtz said the village could operate on a "break and fix" basis, but that he thought it would be better to put village equipment on a schedule to be replaced.
The problem, Kurtz said, is that village vehicles and equipment is expensive. A new fire truck, he noted was over $400,000. A new snowblower, he said, was $240,000.
Trustee Mark Ahrens said the village needed to stay within its means.
"We can't live in a palace if we can't pay for it," he said. "I don't think that all of the time we need to get brand new."
Kurtz said attention needed to be paid to the village hall, which has popping tiles in the community room and could use emergency power for use during tornados and other disasters.
Trustees and Kurtz discussed improvements to village parks. A grassy walking trail through the village business park was mentioned. Kurtz announced that the bathroom in the former Lions Park near the Big Rib River has been closed until repairs are made.
Trustee Lawrence suggested a pedestrian bridge across the Big Rib River but Kurtz said the DNR would not approve such a thing. He did suggest a safer pedestrian walkway on the STH 107 bridge over the river.
"I don't like walking on that bridge or having my kids or grandkids on that bridge," said Kurtz.
The village board will hold a second, follow-up strategic planning meeting tonight (Wednesday). Topics to be covered include facilities, financial planning, intergovernmental relations, public engagement, public safety and streets.