Posted on
COVID-19 numbers surge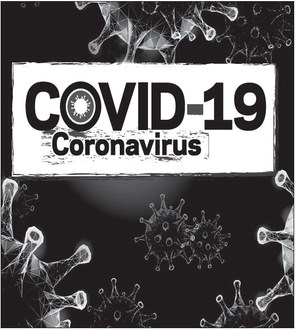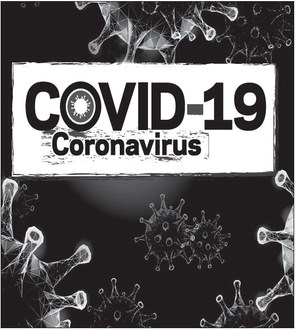 Marathon County records 33 deaths due to the coronavirus
Rates of COVID-19 infection across central Wisconsin are now "very high" and officials at the Marathon, Portage and Wood County health departments on Friday urged residents to take extra care not to spread the virus.
The officials said the health departments are overwhelmed with COVID-19 cases and are not able to notify positive cases and perform contact tracing in a timely manner, severely limiting efforts to contain the virus.
The number of infections and deaths in Marathon County continues to increase. As of today (Wednesday), the county had a total of 3,531 positive cases, including 1,961 active cases. The county counts 155 new daily cases. It has had 188 people hospitalized for COVID-19. Thirty-eight people have died.
The central Wisconsin outbreak is part of a larger Wisconsin surge in COVID-19 centered in Green Bay. The state Department of Health Services reports that the Edgar/Marathon census tract now leads the county for infections. It has had 166 positive cases, including 96 positive cases recorded between Sept. 27 and Oct. 10.
Local schools have reported a significant number of infections:
_ Marathon Public Schools reports COVID-19 infections of 20 staff and students since the start of the school year.
_ Edgar Public Schools reports 23 staff and student infections, including 11 at the elementary school, three in the middle school and nine at the high school. As of Monday, Edgar Public Schools had eight active cases.
_ Stratford Public Schools has had four cases among staff and students since the start of school. One case was in the elementary school and three cases were in the middle school/high school. Currently, the district has two middle school/high school active cases.
County health officials urge residents to take standard precautions to stop the virus. These include wearing a mask, maintaining six foot social distance, not having indoor gatherings with people outside of your household, limiting outdoor gatherings to 10 people and washing your hands frequently.
The Marathon County Health Department will offer COVID-19 testing each Tuesday, 8 a.m. to 4 p.m., at 1308 West Street, Wausau, near Marathon Park. The outdoor, drivethrough testing requires no appointment and will be done on a first-come, first served basis. The testing is for people who either have symptoms or are close contacts.
Other testing can be had through area health care providers. These include Aspirus, 1-844-568-0701; Ascension, 1-833-981-0711; Marshfield clinic, 1-844-342-6276; and Bridge Clinic, 1-715-848-4884.