Posted on
School a challenge this year, but working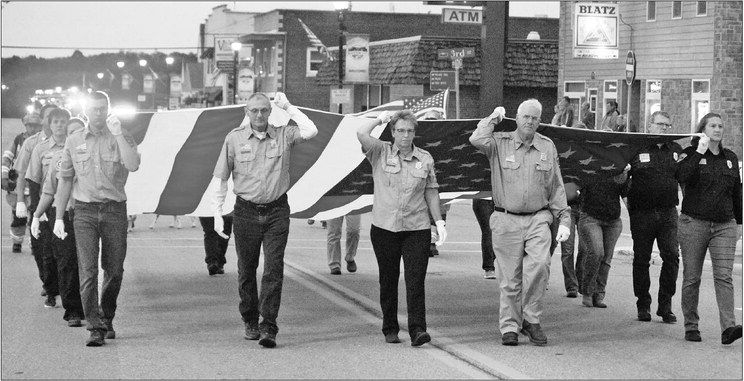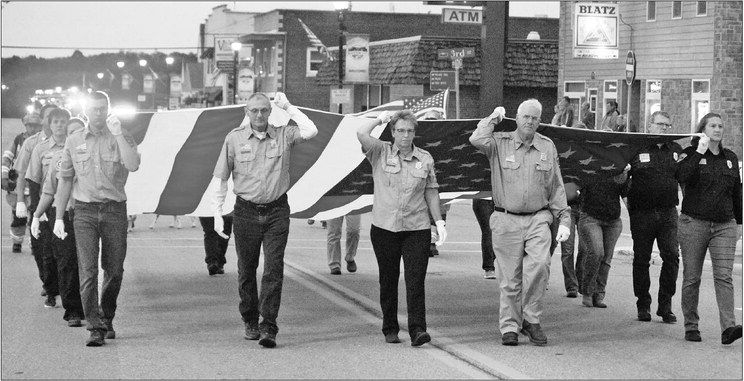 Marathon principals report student wear masks, are cooperative
School during a COVID-19 pandemic is a challenge, but students are cooperative and the school year is moving along, Marathon School District principals told the board of education last week Wednesday.
Marathon High School principal Dave Beranek reported that nearly all classes in his school are socially distanced and that all classes are hooked up with cameras for distance learning.
He said the logistics of lunch have been daunting, trying to spread out students on tables across his school's cafeteria but also in the gymnasium.
Beranek said students have been generally good about wearing masks in school and have cooperated in trying to be safe during the pandemic. He said 12 students have opted for virtual schooling at his building.
Ryan McCain, principal at Marathon Area Elementary School (MAES)/Marathon Venture Academy (MVA), said his students stay in cohorts to avoid cross-contamination. He said ensuring social distancing during lunch has been a challenge.
He said 32 students at MAES/MVA has opted out for virtual school this year.
The principals said sack lunches have been served to date at lunch, but hot meals are planned for the near future.
The principals said that not having in-person classes on Wednesday has been important for teachers and students.
Teachers are able to work with virtual students, they said, and virtual students are able to come into school to do lab assignments or other hands-on work with a low risk of infection.
Board member Jodi DeBroux said she heard from a teacher who profusely thanked the school board for choosing four-day, not five-day in person classes.
Board members said the school needed to enforce a mask requirement for students and staff while Gov. Evers' mask order is in effect through Sept. 28, but that, after that, it may be important to continue to the mask requirement but, as board president Brian Gumtz suggested, with other neighboring schools following suit.
District administrator Rick Parks said the school district has spent $62,645 on pandemic related expenses, including new desks to replace tables, classroom cameras, disinfectant, masks and hand sanitizer. The school received a $40,000 CARES Act grant to pay for COVID-19 related expenses.
In other school board news:
_ Athletic director Curt Miller said high school sports have started with limited spectator seating due to the COVID-19 pandemic. He said he plans to enforce a mask rule for adult spectators and eject from the game as an "unruly fan" any adult who refuses to wear a mask without a medical excuse.
He said the school district would livestream junior varsity matches, but not varsity games because it would interfere with live radio broadcast of these matches.
_ Principal McCain said 223 students participated in this year's 46-day long summer school.
_ School board members approved a contract with Fischer Transportation Co., Fenwood, for student busing. The negotiated rate for regular route busing is $328 per bus per day. This is a rate slightly higher than the board's offer of $319 last month.
Administrator Parks announced the bus company makes eight double routes to transport students and observes social distancing (that is, one child per seat except for siblings).
_ Board members agreed to pay teachers at a curriculum rate for time spent this summer to prepare for inperson and virtual classes. Total cost for the extra pay will be $5,500.
_ Board members agreed to postpone until December discussion about a school district long-range planning process.
_ The school board voted to approve a $7,500 low bid from Scherrer Construction, Wausau, to design and engineer an outdoor classroom at MAES/ MVA. The structure could cost $175,000 to build, said administrator Parks.
The school district has received a private donation of $17,500 to be used for the outdoor classroom.
_ Board members voted to hire Laura Ahrens as a custodian and Angela Cirese as a Marathon Area Elementary School aide.
_ Board members approved a transportation contract with a parent to bring a student to the Northern Achievement Center, Merrill, and to transport a student to Marathon Public Schools under the McKinney-Vento Homeless Assistance Act. The board approved a contract for parents to transport two students to Faith Christian Academy, Wausau. The school district is obligated to pay to transport students to private schools located within five miles of the school district boundary.