Posted on
Send Edgar news to: RR@tpprinting.com ….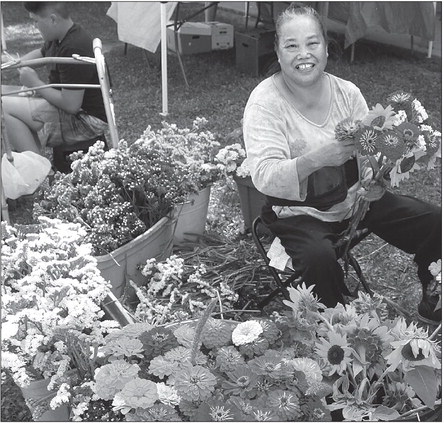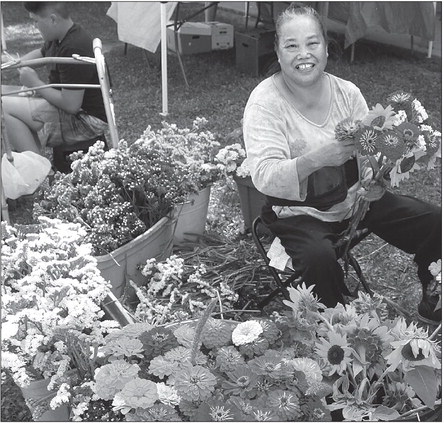 Send Edgar news to: RR@tpprinting.com phone: 715-223-2342 fax: 715-223-3505 P.O. Box 677 103 West Spruce Street Abbotsford, WI 54405 On campus
UW-La Crosse has announced Maverick Mueller, Edgar, graduated with a bachelor of science degree in management during a virtual commencement held in May due to the health and safety risks of COVID-19.
Seasoned Players
The season finale for the Seasoned Players on Thursday had some great games for the standing room only crowd who were also indulging in the grilled sweet corn.
The first battle pitted Chad's Auto Repair against Landmark Bar. Landmark tried to keep its one loss season intact. The last week of the CV-19 season started out like a gospel reunion, "the defense giveth and the offense taketh." Landmark had the lead three times but could not hold it. Chad's turned a double killing to end the seventh inning rally. Landmark had 16 hits with Bill and Twig going three for four. The smell of grilled corn may have been the problem. Chad's were too busy celebrating to turn in any stats. The final score was Chad's Auto Repair 15 and Landmark 13. They will both be tied with a two loss season.
Next on the slate was Werner Insurance and Edgar Lanes. The Edgar Lanes defense led by Bob the Vet's stellar pitching started the game well, holding Werner Insurance scoreless in the top of the first. The Lanes bats were finally swinging true in the bottom of the first getting three runs off of six hits. The fans went wild! Then the second inning started with Werner Insurance getting seven runs. The Lanes never recovered. The final score was Edgar Lanes 3, Werner Insurance, 16. The Lanes had a total of 11 hits leaving six on base. Dan hit two for two. Guv and Little Joe were two for three. Crazy Legs Chuck, Big Joe, Tom, Russ and Bob the Vet all had a hit. After a slow start to the game for Werner's (think we need a better pregame plan to then find out that Ed warmed up before getting his beverage of choice), the second inning was more like it while scoring seven runs and Jim setting a personal achievement while recording two outs in that inning. Mike H and John were both four for four and scored three times each. Mike C went three for four and also scored three times. Ryan came late enough to make sure he didn't have to play but his dedication to the team is still there. The final score was Werner's 16 Edgar Lanes 3.
The next matchup was Strobe's Garage, the other one loss team, against Village Pharm. It was another great matchup and after a pitchers' duel for four innings, Strobe's scored three runs in the fifth and sixth with Freshy, Justin S and Dickie going across the plate. Village Pharm had 12 hits with Jake Knapmiller and John Peterlik went three for three, something he has done at about 20 times this season. He also had a threebagger and David Huss went two for three. The final score was Strobe's Garage 9 and Village Pharm 8. Strobe's Garage won the league holding onto their one loss season.
Next was Louie/Werner and Bean's Evergreen Disposal, who locked horns for the season finale. The game seesawed with Bean's getting out to an 11 to 4 lead after four innings. Louie's bats woke up in the fifth, sixth and seventh innings scoring four runs in each inning to pull out an 18 to 16 victory. Jim "The Ageless Wonder" made a helluva stab at short in the seventh inning to secure the win. Tom Baumann was the winning pitcher. After the game, the team was notified that Bill Tess said "Those SOB's better have won the day I got out of the hospital." Louie/ Werner had 29 hits and ended up in a three-way tie for second place.
Last but not least, Mueller Builders met with Round of Mulligans in the final game on the new diamond against the Ol' Irishman after 40 years of playing in the Seasoned Players League. Unbeknownst to the Ol'Hurler, his team had arranged with the Mueller players to allow his two grandsons, Connor and Brock, to play in the field but not bat. Along with that and playing with his two "Fruit of my of my loins", Heath and Sean, it was a special night with the biggest cheering squad the league has seen, including Serena. Also in the stands were Hall of Famers Earl "The Pearl" Streveler and Rennie Lindner. "Hats off" to Mueller Builders for allowing this to happen. The Ol' Irishman is burning his jock but he is still going to be an "athletic supporter". The Mullies played an excellent game on both defense and offense gathering 15 hits with Terry "El Presidente," Heath "Fruit of my loins," Chewy "Hey Culligan Man," Scott "I have a house for sale" and Korny "Sultan of Swat" going two for three. Korny stretched a triple into a double. The final score was The Mullies 7 and Mueller Builders 2.
Birth
A daughter, Sadie Leeanne, was born to Morgan and Mitchell Mueller, Edgar, at Aspirus Wausau Hospital Birthing Center on Aug. 11, 2020. The infant weighed 7 pounds, 14 ounces and measured 20.5 inches. Sadie joins her brothers, Paxton, age 10, Brennan age 7, and McCoy, age 3. Local grandparents are Rick and Marianne Mueller, and Beckie Knetter, all of Edgar. Great-grandparents are Elgart Mueller, Edgar, and Nancy Heidmann, Marathon.
Virtual Book Club
The Marathon County Public Library Virtual Book Club will discuss "Rebecca" by Daphne du Maurier Tuesday, Sept. 8, 1-2 p.m. on a GoTo-Meeting internet platform. The club meets the second Tuesday of each month to discuss novels and other books.
Fitness center open
The Edgar School District Fitness Center COVID-19 community hours of operation are Monday to Friday from 4-5 a.m. and from 8:30 a.m. to 9 p.m. Community members in the first session must be out by 5:45 a.m. to avoid students and by 9:30 p.m. in the second session to allow for sanitizing.
There will be a maximum capacity of 25 people in the fitness center at one time. Students and athletes will be given priority to use the center during the day.
The new schedule takes effect Tuesday, Sept. 1.
The Edgar fitness center is closed all day on Saturdays and Sundays.
Tournament
The Edgar Softball Association will hold a mens and womens "Last at Bat" wooden bat tournament Thurday through Sunday, Sept. 10-13, at the Edgar Softball Complex.
School will start
Edgar Public Schools will begin classes on Tuesday, Sept. 1, with COVID- 19 safeguards in place.
All parents of enrolled students have received a school opening packet of materials in the mail. Any families new to the area should contact either the elementary office staff at 715-352-2727 or the high school at 715-352-2352 as soon as possible Due to the COVID-19 crisis this school year, the district will change busing procedures for the upcoming school year. If you have questions concerning transportation, contact Mary Kay Adamski at Fischer Bus Service in Fenwood, 715-352-2169.
Before and after school (6 a.m. to 6 p.m.) child care opportunities can be arranged through the "School's Out" program directed by Edgar Child Care. It can be contacted at 715-352-2000.
New staff at Edgar Public Schools this year include Adam Decker, K-12 physical education; Ashley Heimkes, special education; Sadie Kunze, paraprofessional; Lauren Fagan, grade four intern; Krista Hannemann, grade five intern; Asha Kavajecz, 4K intern; Troy Andreshak, middle school language arts; Samantha Brown, middle school specialeducation; Jamie Koehler, middle school counselor and district assessment specialist; Heidi Olson, middle school; Kelly Heppner, high school special education; and Marisa Doll, high school counselor.