Posted on
Apartment addition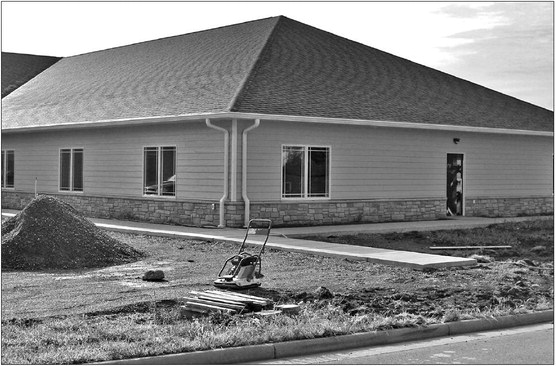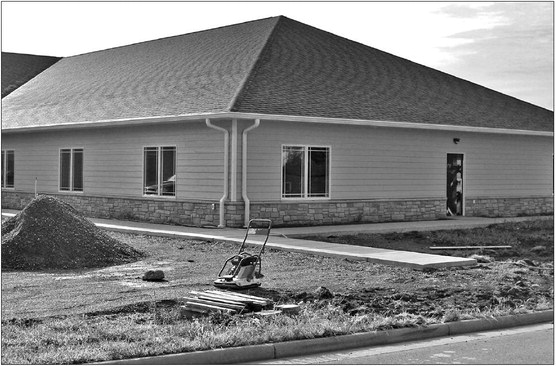 Athenian Living constructs 16 units to whittle down waiting list
Athenian Living, LLC in Athens continues to fill a need for senior citizen assisted living care apartment living in the area.
General contractor SD Ellenbecker of Athens is nearly finished building a 16-apartment addition onto the main assisted living facility, which opened on June 1, 2017. A grand opening ceremony was held on March 25, 2017, for the care facility.
Athenian Living is a Resident Care Apartment Complex (RCAC) that accepts both private pay and Medicaid reimbursements from the state.
Sisters Lisa McCord and Lori Zettler, who are administrators at Athenian Living, said the main senior citizen assisted living care apartment building filled up fast when it opened to the public.
"We had 30 residents on a waiting list to get into here," McCord said on Tuesday morning.
McCord and Zettler figured a building addition was likely needed in the future, but they wanted to start with 14 senior citizen care apartments to make sure the layout of the building and its décor was good for residents.
Construction began on the building addition in November of 2019, and it should be completed and opened to the public sometime in September. Once it's ready, Athenian Living will have a total of 30 apartments. Both the main building and the new addition are approximately 15,000 square feet each, for a total of 30,000 square feet.
McCord and Zettler said the assisted living facility would also have a total of 20 employees, not including themselves, once the 16 new apartments are full of residents. About half of those employees would be full time and the other half of them are part time.
Athenian Living, LLC is owned by a group of Athens residents who formed Athenian Properties, LLC. Board members consist of Dean and Angie Ellenbecker, Steve and Andrea Janke, John and Lisa McCord, Tom and Lorene Mueller, John and Lisa Schreiner, Kathy Trimner and her sons and Dennis and Lori Zettler.