Posted on
which wear out over time, ….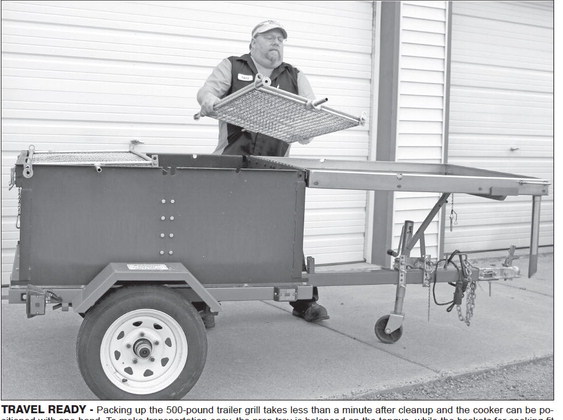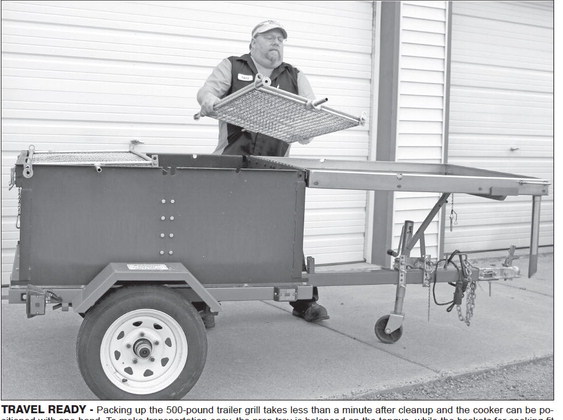 which wear out over time, but Tazz says the warranty also is good for replacing the bottom of the grill, if people have used common sense and not abused it.
"The way I designed it, it's pretty indestructible," said Tazz.
If a component breaks, the majority of parts can be unbolted, switched out and ready for use again.
"They don't last forever, but this is going to last a long, long time," said Tazz.
A standard, two-basket flip grill costs $3,800 from Tazz-D Enterprises, while a smaller version with collapsible legs to fit in a car or back of a truck, runs around $1,600.
"This has been a three-year project, getting it into completion," said Tazz of the smaller model.
A larger commercial four-basket model will also be offered. While Tazz offers his grills for sale, A-1 Express Rental Center has his products for rent.
"They are going to be a distributorship once the other models are open," said Tazz. "That's big to me."
But that's not all Tazz has in the works, as he is developing a flip-grill for chicken over the campfire.
"There's nothing like it in the world," said Tazz. "There are some other things in my arsenal."
To contact Tazz-D Enterprises, people can send questions or requests by mail to 39 Westbrook Dr., Bloomer, WI 54724, or call Tazz at 715-312-0793.
"This is my legacy," said Tazz. "This is what I'm going to hand down to my children."
Packing up the 500-pound trailer grill takes less than a minute after cleanup and the cooker can be positioned with one hand. To make transportation easy, the prep tray is balanced on the tongue, while the baskets for cooking fit down in notches, to safely ride inside.