Posted on
Marathon firm offers custom machine shop work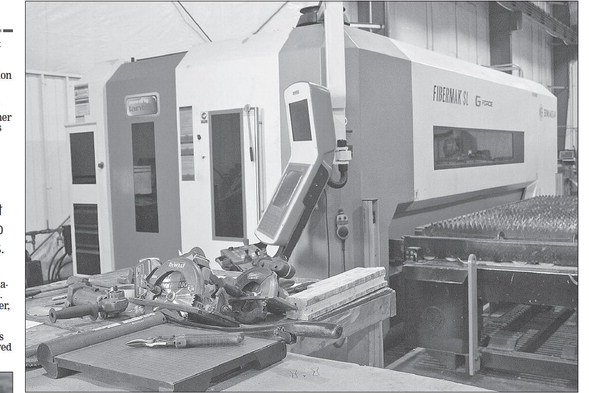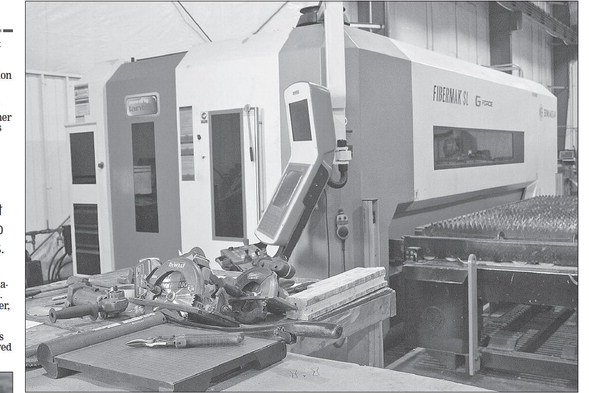 By Peter Weinschenk The Record Review
Sometimes, a business grows out of its name.
That's the case with Aluminum Fabricated Products, a recent addition to the Marathon Business Park.
The 11-year-old firm started in Rothschild making aluminum parts but, more recently, according to owner Mike Hafner, Stratford, the business handles the "full gamut" of custom machine shop work with products made of steel, stainless steel and plastic.
The firm employs CNC-guided machinery to make niche market parts. These include a water jet, laser cutter, mills and lathes.
The business is now housed in a 30,000 square foot factory on 10 acres in Marathon City. The business moved to its new home in September 2019.
The company's 20 employees don't do large part runs, but, instead, concentrate on "a lot of one-offs" from a loyal clientele built up over the years, said Hafner.
He said the company doesn't focus on one sector of the economy but dabbles across the board.
"We have a diverse customer base," he said. "We serve businesses in the electrical, medical and point of purchase areas."
Hafner said the business used to make shelving for large department stores, but, since the boom in online sales, that kind of work has "dried up."
He said, however, those sales have been replaced by other orders. "When a door closed, another door opened up," the company official said.
The company has produced some high profile architectural parts. These include aluminum extrusion soffit panels at LaGuardia Airport, New York City, and interior trim at the Willis Tower (former Sears Tower) in Chicago, Ill.
Hafner said the company accepts jobs that are as ill-defined as a drawing on a bar napkin and as detailed and exact as those that come with complete engineering plans.
The business has created prototypes for products dreamed up by inventors. "Only 10% of patents ever make any money," said Hafner. "But some of that stuff takes off."
The company owner said shops like his are benefitting from a move from China to the United States by some manufacturers.
"Things are changing with the COVID-19 pandemic," he said. "People are moving to the United states because of the supply chain in China. People would rather have a secure supply chain."
Hafner said his company enjoys steady growth handling niche market jobs with clients not only in the Midwest, but across the United States.
"We are a small company, but we knew what we wanted to do and to do it for ourselves," he said.
We're a small company, but we knew what we wanted to do and to do it for ourselves.