Posted on
Henry Rifles: Old West infused with Wisconsin pride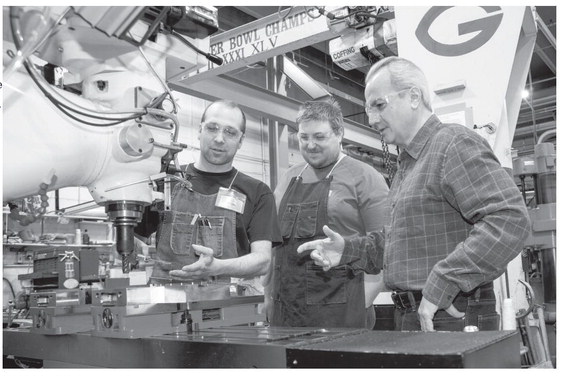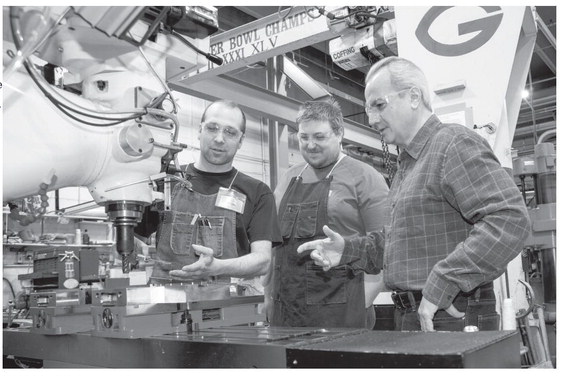 By Sam Weber The Star News
Back in 2014, the New Jersey headquartered firearms producer Henry Repeating Arms began manufacturing firearms and firearm components in Rice Lake. Years earlier, in 2006, Henry had purchased an old Wright Products' building, a storm-door hardware manufacturer who's fledgling business forced them to close the plant, resulting in many lost jobs. Henry swooped in on the building, bringing on 17 of Wright Products' laidoff employees and adding many more jobs to the area over the years.
Since then, Henry Repeating Arms has been a largely applauded Wisconsin business, and is actively involved in Rice Lakes community in more ways than employing residents. They take part in community events such as town parades and local dirt track racing, along with donating to local veterans and conservation organizations.
"Rice Lake is a pretty small town, so there's no doubt that there is a strong sense of community for everyone that lives and works there," said Henry Repeating Arms communications director Dan Clayton-Luce. "Being a part of a community like this is something that we don't shy away from. We want everyone to know that we're proud to be in Wisconsin and to be a part of what makes the state and Rice Lake so great."
Henry prides themselves on their high-quality, state-of-the-arc lever action rifles. The point of their pride comes from the fact that their firearms are produced exclusively in America; Henry's slogan is "Made in America, or not made at all." This promise to keep production in the U.S. has entrenched Henry as an American icon.
"At its core, it means everything to us. It's a promise to our consumers that every single rifle or shotgun we make is forever going to be made in America," said Clayton-Luce. "A Henry made overseas without the passion and pride for American craftsmanship simply wouldn't be a Henry."
In 2019, Henry was voted the "Coolest Thing Made in Wisconsin," with thousands of votes pouring in supporting Henry. The competition involved over 150 companies/products created in Wisconsin, and had over 30,000 votes in the final round, with Henry emerging victorious.
"It's truly an honor for us and it makes us even more proud to be doing what we do in Wisconsin.
We're accepted here with open arms and that's a huge motivation for all of us," Clayton-Luce said.
"Hitting the Wisconsin woods with any lever-action .30-30 rifle, for example, is a time-honored tradition, so the fact that we're making these very rifles in Wisconsin is something that we take a great deal of pride in... And you can bet that you will see plenty of us out in the woods as soon as deer season opens."
The vast variety of firearms produced by Henry means they make something for everyone, with over 200 different rifles and shotguns in many calibers.
Their flagship lever-action rifles are based on a design dating all the way back to the 1860s, but as Clayton-Luce pointed out, the old-school design is still around for a good reason.
"It boils down to a few key points," explained
...it makes us even more proud to be doing what we do in Wisconsin.