Posted on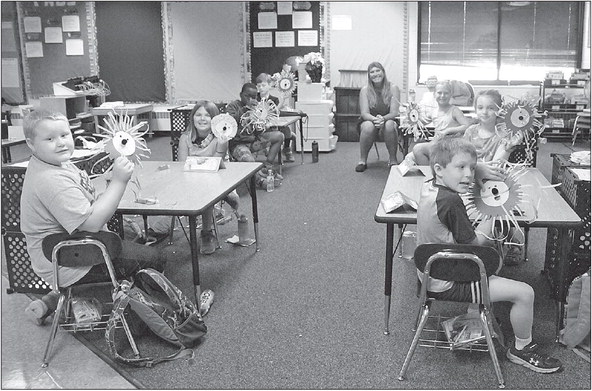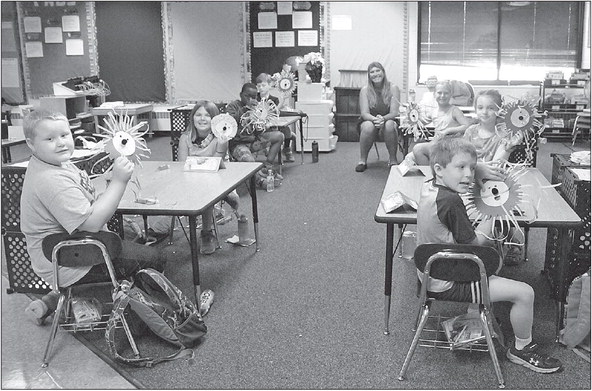 Send Marathon news to: [email protected] phone: 715-223-2342 fax: 715-223-3505 P.O. Box 677 103 West Spruce Street Abbotsford, WI 54405 Legion auxiliary
The American Legion Auxiliary Unit 469 of Marathon on July 9 gave special recognition to long-serving members of its organization.
These members include Betsy Weiler, 51 years; Elaine Peterson, 51 years; Annette Southworth, 53 years; Norma Socha, 58 years; Donna Hack, 60 years; Rita Heil, 61 years; Bettye Beilke, 62 years; Jacky Gertschen, 63 years; Anita Deininger, 63 years; Geraldine Lang, 65 years; Bonnie Schult, 65 years; Eileen Franke, 69 years; Ruth Franke, 69 years.
"The American Legion Auxiliary has been an outstanding organization in the community of Marathon for as long as we can remember," auxiliary past president Betty Blume. "Greatness comes from exceptional individuals willing to work together and donate their time with a common interest at heart. It has been strong leaders and active members that have built this organization. These members of the American Legion Auxiliary are proud Americans that understand and believe in Americanism."
The Marathon Legion Post Auxiliary is a sponsor of the food stand for the summer youth baseball season and during the Marathon Fun Days celebration. It distributes poppies for donations on Memorial Day weekend and supports the Junior American Legion members, a Poppy Princess and select a Wisconsin Badger Girl representative. The unit promotes and encourages the Americanism essay contest in local schools, as well as recognizing and appreciating educators on National Educators week. The unit awards scholarships to graduating senior students. The unit donates and sends care packages to soldiers serving in war zones. It sends Christmas Cheer gifts and gifts for the local giving tree to provide for those in the community that are in need. The auxiliary participated in the schools' weekend food project and donated flags for school classrooms and the Marathon City's Main Street. The unit contributes to the Special Olympics, the Never Forgotten Honor Flight, Children's Miracle Network, the Wisconsin VA centers and other community causes.
The auxiliary also recognized Poppy Princess Maddie Martin and Junior ALA Leader Nicole Skrzypchak for their service.
Gnome craft
Teens and adults can visit the Marathon Branch Public Library between July 13-17 to grab all the necessary supplies to make a gnome that not only looks cute, but also smells good.
In this Grab and Go craft kit, library patrons will find fabric, a sachet of dried lavender, and other supplies that will allow them to make their own lavender-scented cloth gnome at home. Interested patrons should call the Marathon City Branch to make an appointment to pick up a free kit throughout the week during curbside pickup hours. Kits are free and availablewhile supplies last. The limit is one kit per person. For more information, call 715-443-2775 or visit https://mcpl. us/events/9836.
On campus
UW-Platteville has awarded Joseph Reissmannn a bachelor of science degree in engineering physics. A total of 942 students from UW-Platteville, UW-Platteville Baraboo Sauk County and UW-Platteville Richland earned either their bachelor's or associate degrees this year. Because of COVID-19, no ceremonies were held in May, but will be rescheduled at a later date.
Strength and fitness
The Marathon School District is now able to offer a strength and fitness class for students who have completed grades 4-7 from Tuesday, July 21, through the Friday, July 31. The class will meet at the Wellness Center on Tuesdays, Wednesdays, and Fridays with three time options available: 8 a.m., 9 a.m., 9:30 a.m. to 10:30 a.m. and 11 a.m. to 12 p.m.
Students will need to sign up for one of the three op- tions and will only be able to attend at their registered time. Each class will be limited to 10 students and spots will be given on a first come first serve basis.
To register,complete the following form: https://forms.gle/bvmVLjBZ6cu27Ftf7.
Fill a Backpack
The Marathon School District "Fill a Backpack Fill a Belly" program will continue through the summer months due to donations. Free food items are available at the high school front entry for district families. In addition, a recent donation from Peyton's Promise has provided milk, eggs, butter and cheese curds. These items can be found in the cooler in the high school front entry.
Tech Time
Need help using your computer, tablet, smartphone or e-reader?
Marathon County Public Library staff can provide assistance in a variety of areas, including basic computer skills, saving and moving digital files, using Microsoft Office (Word, Excel, etc.), social media (Facebook, Twitter, etc.), using the library's online resources and more. Call the MCPL Wausau reference desk at 715-261-7230 between 9 a.m. and 5 p.m., Monday-Friday, or send an email to [email protected] and describe the assistance you need.
Writing contest
The Marathon County Public Library invites teenagers across the county to share their creative writing in a short story contest slated for Friday, July 31, through Friday, Aug. 28.