Posted on
Stressed out over the internet?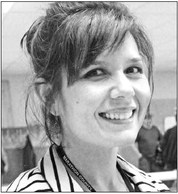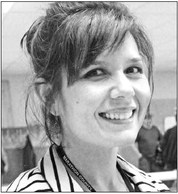 Extension agent tells users to be realistic about system's capacity
UW-Cooperative Extension community development agent Melinda Osterberg on Friday said many people are frustrated that their home computer can't perform as well as they would want.
Her advice? Be realistic.
Osterberg said people are home more during the COVID- 19 pandemic and are using the internet like never before. Often, families have multiple people all on different computers at the same time.
The extension agent said while some areas of the county have robust highspeed internet and can handle this heavy use, many areas, including rural townships, have minimal service.
The way to avoid frustration, she said, is to know the limits of your broadband service.
"There is only so much bandwidth," she said.
Osterberg said the website Speedtest.net offers a free way to check your computer's download and upload speeds.
The agent said at her home in Portage County she can download content to her computer over a cable connection at 37 megabits per second. She calls this speed "really good," but it isn't robust enough to take care of her computer needs plus her children's at the same time.
Osterberg said people need to be aware, too, that their neighbor's internet use affects their computer speed as well.
She said her download speed can slow up if her neighbor is playing video games. "We're all in this together," she said.
Osterberg said county residents don't all have equal access to the internet. Some have terrific service with fiber optic cable; others have slow service provided by microwave signals off of towers, silos or barns.
The agent said people should be aware that their home appliances are using up precious bandwidth bit by bit. "I have an exercise machine connected to the internet," she said. "So is my home thermoset and even my doorbell. It all takes up some bandwidth space."
Osterberg said there will be no simple fix to everybody's internet woes. Marathon County has been presented a plan to bring everybody's internet speed to a minimum standard, she said. The cost of the plan, however, is daunting: $35 million.