Posted on
Not quite business as usual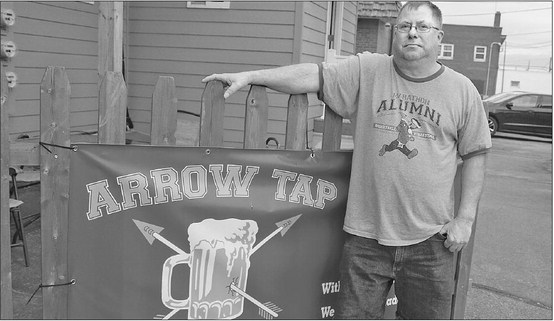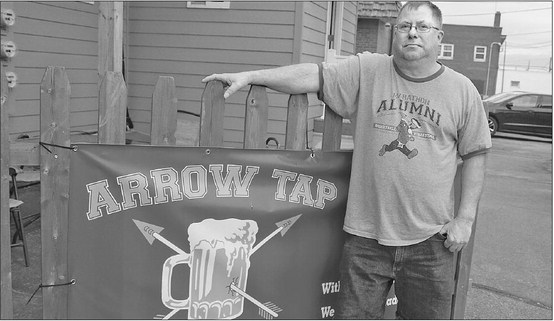 But Marathon City bar owner says local support helped him survive
Arrow Tap owner Joe Buchberger said on Monday he has the Marathon community to thank for keeping his Main Street tavern afloat during an eight week COVID-19 shut down and now hopes that business, which is currently slow, will finally return to normal.
The bar owner said sales during a weekly pizza night during the Safer at Home lockdown kept him able to pay rent and keep the lights on.
"The Marathon community was good to local businesses by buying carry outs," he said.
Buchberger, who was a cheerleader for local businesses during the shutdown, said his own tavern business has returned "for the most part" if there are some among his regular clientele that have not yet returned to the bar.
"I think the older crowd is still uncomfortable coming out yet," he said. "But I am seeing my daytime regular customers again."
Buchberger said he is doing all he can to minimize the threat of COVID-19 at his establishment both for his own health and the health of his patrons. He said bar stools are distanced six feet apart and bar surfaces are regularly wiped down with a bleach solution.
"I'm 55 years old myself and so I'm a lot more careful," he said.
Buchberger said he cancelled a summer leagues for pool and darts in an effort to not bring in too many people to the Arrow Tap from outside the Marathon community.
The bar owner said he and his daughter, Sheena, used Facebook to promote Marathon businesses during the lockdown and to keep everyone's spirits up. He hung banners on Main Street thanking people for supporting local businesses.
Buchberger said the COVID-19 pandemic hasn't been all bad for the Marathon business community. Valerie Handrick, an Edgar hairdresser, recently opened shop in a remodelled salon space on Main Street.
"During the shut down, they remodelled," he said. "She opened up after the governor's order was lifted. That's a positive."
Buchberger said he doesn't know when Marathon City will have the COVID- 19 pandemic in its rear view window. He noted that the case count in Marathon County continues to "creep up slowly."
He said he is rooting for small businesses everywhere to weather the current economic downturn.
"We need these businesses to be survivors," he said. "America is built on small business."