Posted on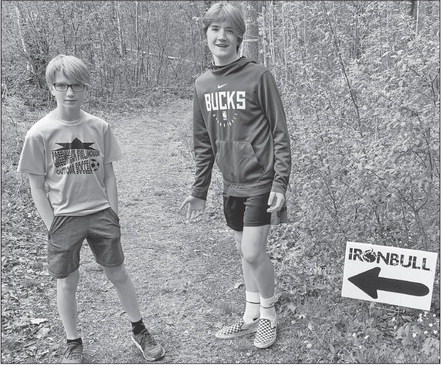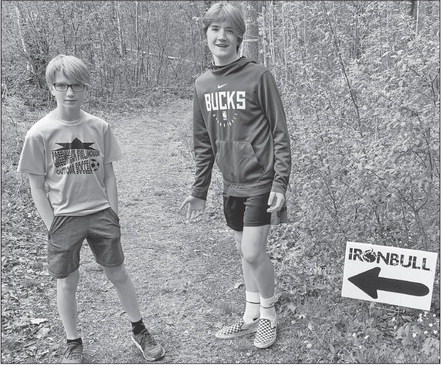 Send Edgar news to: [email protected] phone: 715-223-2342 fax: 715-223-3505 P.O. Box 677 103 West Spruce Street Abbotsford, WI 54405 Senior motorcade
The Village of Edgar will host a motorcade on Friday, May 22, 7 p.m. to honor Edgar High School graduates.
The motorcade, which will be led by Edgar Police Chief Tyler Geske, will start at Oak Street Park, head to Fourth Ave., swing by the Edgar IGA, make a pass through Brooklyn (south Edgar) and return to Oak Street Park.
The motorcade will pass banners printed at Colorvision, town of Wien, of this year's senior class. The village will hang the banners on Third Ave. either Wednesday (today) or Thursday.
Event coordinator Lori Butt said the motorcade is a way to honor this year's seniors in the event that Edgar Public School does not hold an inperson commencement this year due to the COVID-19 pandemic.
"The reason we are doing it on Friday is that this would have been the original date the seniors would have gradated," she said. "The school has set a commencement date, but we don't know if that will be cancelled or if the school will hold a virtual ceremony. This is just something we can do for them as a community."
Village administrator Jennifer Lopez said the parade will observe social distancing with only two seniors riding in one car.
She said the Edgar Fire Department will also participate in the parade.
Scholarship
The GFWC – Wisconsin Scholarship Committee has announced Bailey Imhoff, Edgar, will receive a $1,000 Health Scholarship for 2020-2021. Imhoff will attend UW–Eau Claire majoring in
neuroscience. Imhoff's goal is in research treatments and cures for people with mental illness. Imhoff is sponsored by Northwoods GFWC.
IRONBULL event
Scotch Creek Woodland Preserve in Edgar is the third and most recent free marked trail system featured by IRONBULL, a Wausaubased sports organization. A free event to run or walk a 2.5 mile course in the preserves trails will run through Monday, May 25.
IRONBULL has recently designed pop-up events in which walkers and runners may explore area trails on specially marked routes. The first course was located at Nine Mile County Forest and Recreation Area and had hundreds of participants.
"What a creative, fun, safe event! " said one participant from the inaugural Choose Your Own Adventure.
The new course in Edgar will feature this same "Choose Your Own Adventure" concept highlighting both the ski and singletrack trails at Scotch Creek Woodland Preserve, and will offer roughly a 4k instead of 5k trail.
"Edgar's Scotch Creek Woodland Preserve is an uncovered gem by many. We hope to showcase this beautiful trail system for all to safely enjoy," said IRONBULL's executive director and course designer, Andrea Larson, "We hope to showcase this beautiful trail system for all to safely enjoy."
The concept continues to grow due to the positive response by the community. Thirty people responded to IRONBULL's post-event survey for the inaugural Choose Your Own Adventure course and everyone rated the event a four or five on a five point scale.
The Scotch Creek Woodland Preserve has no trail fees. The Edgar Area Trail Association (EATS) maintains the trails year-round by offering snowshoeing and groomed cross-country ski trails each winter. Trail users are encouraged to consider making a donation to help fund trail maintenance.
"We welcome first-time trail users to Scotch Creek Woodland Preserve," said EATS member Mark Stankowski. "We have spent countless hours maintaining these trails and welcome people of all ages to enjoy the trails."
All participants should reg- ister to measure community impact for these marked courses. To reward individuals for registering, IRONBULL offers several prizes for participants.
IRONBULL has additional plans for more marked trails. IRONBULL is working with the Athens Trail Association (ATA) to open another marked course at Erbach Park from May 29 to June 14.
For more race information on the IRONBULL Choose Your Own Adventure course in Edgar go to the IRONBULL Facebook page or https://www. ironbull.org/cyoa-edgar
School winding down
Edgar Public School will have a special curbside pick up lunch for the seniors next Friday, May 22, from 11:30 a.m. to 1 p.m. Seniors will be able to drop off their Chromebooks and other school resources at that time.
Teacher Tina Higgins has announced she will present letters the seniors wrote to their 12th grade selves as eighth graders.
No public service
Edgar American Legion Post 393 and the Edgar Veterans of Foreign Wars Post 10187 will not have a public Memorial Day service because of the COVID-19 pandemic.
The service organizations will conduct annual graveside services for veterans without public participation.
On campus
Minnesota State University, Mankato has announced Kaleb Wolf, Edgar, graduated May 12 with a bachelor of science degree in Management Information Systems. The college awarded 2,367 degrees to 2,294 students at the end of the spring 2020 semester, with this spring's graduates celebrated through a special website that launched May 9, the day on which the university's three traditional graduation ceremonies were scheduled but cancelled because of the COVID-19 pandemic. Each graduate also received personalized URL video messages by email on May 9, and "commencement- in-a-box" packages were shipped to each graduate the week before graduation.
Curbside service
Since the Marathon County Public Library closed on March 17 due to concerns over COVID-19, area patrons have not been able to check out new materials. But that changed this week when all nine locations began offering curbside service to the public. Curbside service will last for the duration of the library's closure, which is expected to last through May 25.
To participate in this service, patrons should call their preferred MCPL location. Holds will only be taken by phone at this time.