Posted on
Five running for 69th Assembly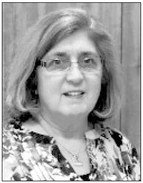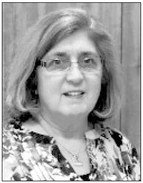 Four republicans, one Democrat vie to replace retiring Bob Kulp
Five candidates have announced they are running for the 69th assembly district seat current held by Rep. Bob Kulp, who is retiring.
The four Republican candidates are Donna Rozar, Wood County Board vice chairperson, Tim Miller, Stratford Police Chief, Michael Smith, a Loyal firefighter, and Matthew Windheuser, Marshfield.
The Democrat running in the race is Brian Giles, Marshfield.
Besides serving on the Wood County board, Rozar works as part of the cardiac medical/surgical unit at Marshfield Medical Center and is on the faculty at the UW-Eau Claire College of Nursing and Health Sciences, Marshfield.
"I have been an effective leader on the county board and look forward to continuing to serve friends and neighbors in Marshfield as well as in Marathon and Clark counties," she said. "I have learned how special our communities are over the years and am eager to work with community members across the district to be a voice for the issues that are important for them."
Miller, a 27 year law enforcement veteran, has worked as a field training officer, school resource officer and detective. He raises three teenagers in Stratford with his wife, Tirzah.
"I found the best way to serve my community was to listen to the people that I serve," he said. "I listened to their hopes and concerns and tried to be a problem solver for them. I emphasized this same philosophy to all of the officers I have trained over the years. My strength as a good listener and problem solver will be a valuable asset to serve the people of the 69th Assembly District."
Smith and his wife, Jeannie, have lived in Loyal for the past 10 years, operating several small businesses including Grandma's Kitchen and Motel in Loyal, Town and Country Acres Mobile Home Park, Hill Top Bar and Grill, Destiny Trucking, Destiny Farms, and Mad Hatters Pyro-Technics LLC.
Smith worked for Mitchel Metal Products Company for 12 years as plant manager, managing more than 100 employees in the fabrication and wire divisions before retiring in 2018. He currently serves as a volunteer EMT/firefighter in Loyal and provides back-up first responder coverage to Greenwood.
If elected as the next 69th District Assembly representative, Smith said he "is committed to utilizing that experience in education in areas of business, agriculture, emergency medical, judiciary law, law enforcement, correctional, transportation, small and large business, working towards the development to better fund our schools and the economic growth to our communities."