Posted on
COVID-19 cuts Mosinee airport passenger counts, revenue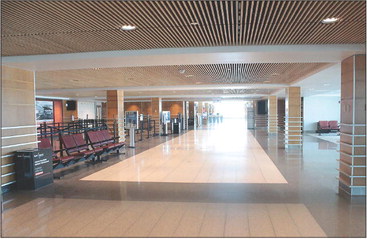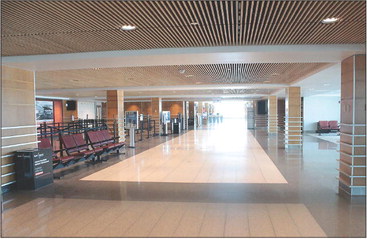 With passenger revenue hitting the skids, staff at the Central Wisconsin Airport has cut back on expenses to try and survive what is feared to be a one or two year drop in air travel due to COVID-19, airport director Brian Grefe told the Central Wisconsin Joint Airport Board on Friday.
Grefe told board members that the number of CWA passengers have plummeted between 92 and 97 percent in April compared to before the COVID-19 pandemic. He said CWA totaled 24 passengers on Thursday last week.
That is comparable to the passenger totals around the state also recorded on that day: _ Appleton, 478.
_ Eau Claire, 1.
_ Green Bay, 36.
_ La Crosse, 12.
_ Milwaukee, 366.
_ Madison, 70.
_ Rhinelander, 2.
With declining revenue, Grefe said CWA has cancelled all nonessential travel and training, curtailed advertising and scaled back on non-essential projects.
He said that getting rid of employees would be a "last straw" that would be used to balance budgets.
Grefe said American Airlines has deferred a payment of $15,000 per month rent and other airlines may follow.
Mark Cihlar, CWA planning and development director, said the airport's monthly books do not yet show the impact of COVID-19 on local air travel. The CWA monthly budget report shows a 47 percent drop in revenue, but still shows an $84,548 profit, she said. Next month's report would likely show a 90 percent drop in revenues, he predicted.
Grefe said CWA was on track to have a banner year prior to the COVID-19 outbreak.
Board members suggested how the airport should handle the steep drop in passengers.
It was suggested the airport not charge full rent to shops and car rental businesses at CWA.
Grefe explained that these businesses do not pay rent but, instead, pay CWA based on a commission of sales.
He said The Blind Rooster, the airport restaurant, is open, but serves a limited menu of takeout food only.
Board member Leonard Bayer suggested CWA minimize expenses and plan for a lengthy recovery of air travel.
"A lot of businesses have cut off air travel," he said. "Plan for a very slow recovery for longer than what we want."