Posted on
Stratford mulls coach's job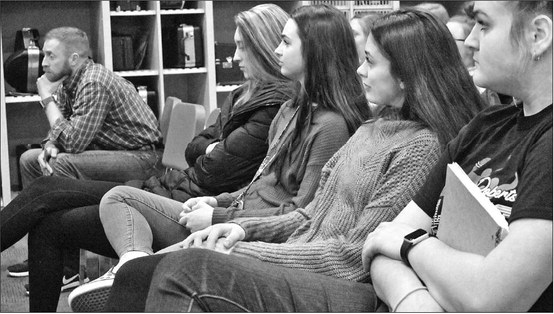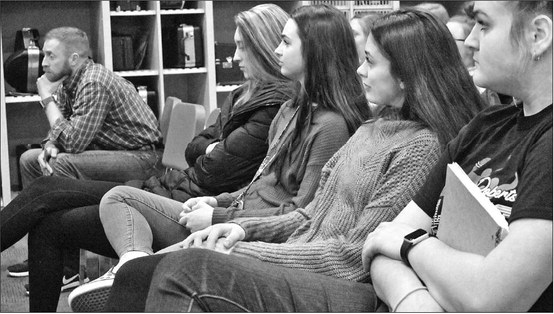 Christopherson supporters speak up for girls basketball coach
The Stratford Board of Education on Monday didn't make a decision whether to renew Stratford varsity girls basketball coach Tammie Christopherson's contract for the 2020-21 season or let her go, after hearing 10 of 11 people who spoke up at the meeting support the coach.
Scott Winch, Stratford schools superintendent, said the school board didn't take any action during the closed session portion at the end of Monday's meeting. The school board also didn't take action during a February closed session after two girls basketball parents, Troy Wiesman and Paul Schueller, voiced their concerns about how badly coach Christopherson treated her players during this season.
Wiesman was the lone person at Monday's meeting to speak out against the school board keeping coach Christopherson for the next girl's basketball season. The majority of the nearly 30 people at the meeting were supportive of keeping the coach.
Don Spindler was on the Stratford girls basketball coaching staff for 25 years before he retired at the end of 2018-19 season. He recalled after a game a college scout telling him coach Christopherson gets more ability out of her players than any coach in this area.
"I always liked to do drills during my practices, so I have an exercise for this whole room; I have a pop quiz for you," Spindler told school board members and school district residents attending the meeting. "Who is the most popular coach? The answer is the most popular coach is the next coach, because the next coach probably has two months to decide which girls are going to play summer league basketball and which of them are going to play on which teams. As soon as that coach puts the wrong girl on the wrong team, then I can guarantee you we will be back here again." Wiesman told the school board coach Christopherson did apologize to her team, but it was six weeks after an incident occurred. He feels she was likely coerced into apologizing to her players and that it wasn't sincere.
"Next month when the winter sports coaches are approved, I don't support having coach Christopherson coming back," Wiesman said. "She should not be approved for next year because these student athletes feel timid around her, including my daughter, and I commend her for coming to this meeting with me. My daughter still worries about being blacklisted on the basketball court and in the classroom. Our high school girls basketball program needs a coach who is a positive leader."
Joel Christopherson, husband of coach Tammie Christopherson, said at Monday's meeting he would speak as a parent of a daughter who participates in the Stratford High School girls basketball program. "I've heard some of the allegations that have been put forth toward coach Christopherson and quite frankly, they make me absolutely furious," he said. "She's handled this way better than I could've myself, and not only are these allegations greatly exaggerated but in most cases many of them are simply false."