Posted on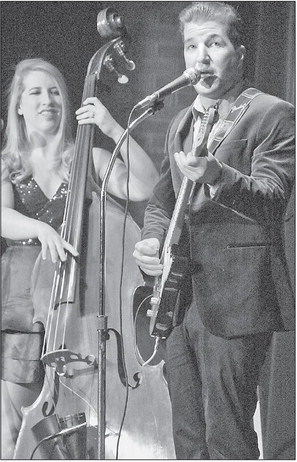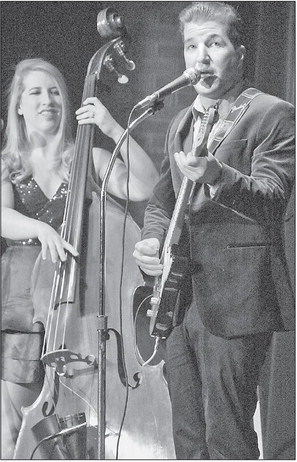 Send Edgar news to: [email protected] phone: 715-223-2342 fax: 715-223-3505 P.O. Box 677 103 West Spruce Street Abbotsford, WI 54405 Military supper
A military appreciation supper will be hosted by the Wien Wildcats 4-H Club on Sunday, March 8, 5 p.m. at the Wien Town Hall. Current and former service members are invited. RSVP by March Wednesday, March 4, by calling 715-897-5354.
On campus
UW-Platteville has named Edgar engineering students to fall 2019 dean's list who have earned a GPA of at least 3.5. They are Hunter Ellenbecker, mechanical engineering, and Caleb Mueller, mechanical engineering.
Decorative coasters
Sometimes, it's nice to get out of the house and have a night to yourself, and that's exactly what the Marathon County Public Library is offering with its monthly Adult Night at the Library program. Adults are invited to take part in the next session on Monday, March 2, from 5:30 p.m. to 7 p.m. at the Edgar Branch Public Library.
During the March session, participants will make decorative coasters using pressed flowers. Learn all of the steps to create these unique crafts, from beginning to end and in between. You can bring flowers if you'd like or use ones provided by library staff. All supplies will be provided.
This event is free and open to the public with no registration required. For more information, call 715-352- 3155 or visit https://mcpl.us/ events/9453.
Yoga Basics
Stratford Continuing Education "Yoga Basics" at Edgar Public School on Sundays, March 1 through May 10 at 6:15 -7:15 p.m. Advance sign upis required. For more information and to sign up visit www. stratfordclasses.com.
Lenten schedule
St. John/ St. Stephen ELCA Lutheran Parish has announced its Lenten worship schedule. Service locations will alternate between St. Stephen and St. John locations. Soup suppers will be at 5 p.m. and worship 6 p.m.
Ash Wednesday services will be held Feb. 26 at 6 p.m. at St. Stephens with no soup supper. Soup supper and services will continue at the church March 11 and 25.
Soup supper and services at St. John's will be held March 4 and 18, and April 1.
Church bazaar
St. John the Baptist Church, Edgar, will hold a bazaar Sunday, Feb. 23, 10 a.m. to 1 p.m. in the church basement. There will be games, food and refreshments.
Summer concerts
The Edgar Fine Arts Association has scheduled four local performers for this summer's Concert in the Park series.
The 7 p.m. Thursday shows in Oak Street Park, Edgar, include Tiny and Shoes (Tim Karlen and Steve Schumacher), July 23; Jerry Schmitt, July 30; David Anthony Berg, Aug. 6; and Elvis (Fred Heidmann), Aug. 13.
The association will sponsor Brian Ledbetter, an illusionist and magician from Las Vegas, who will give a show on Sunday, March 15, at 1 p.m. in the Edgar Public School auditorium.
Family fun
Edgar Elementary School will host a Family Fun Night of candy bar bingo on Thursday, Feb. 20, 6 p.m. in the school cafeteria.
Storytime for Toddlers
Edgar Public School will offer a Storytime for Toddlers program Tuesdays, 2:30 p.m. to 3 p.m, at the school library. The Storytimes will include read alouds, Smartboard activities and visuals. The program is open to the public.
Missoula Theater
Edgar Public School will have a public performance of Missoula Theater's "The Emperor's New Clothes" on Friday, April 3, 7 p.m. in the school auditorium.
Auditions for the production will be held Friday, April 3, 1 p.m. There are roles for students in grades 5K through grade 12.
Blood pressure
The Marathon County United Way will hold a free blood pressure screening at Stark's Floral, Edgar, 9-11 a.m. every second Monday of the month. No registration is required. A registered nurse will provide educational support.
For more information, contact Susan Kralaw at 715-298-5721.
Celebrate LEGOs
The Edgar Branch Public Library will celebrate LEGO blocks during the month of February.
Children are invited to drop-in at any time during the month to build projects.
Preschool screening
Edgar School District will offer screening for all district children birth through age 4. The screening will help identify any children who may need assistance prior to entering school.
Screening dates are Wednesday, March 11, 8 a.m. to 4:30 p.m. and Thursday, March 12, 8 a.m. to 4:30 p.m.
Birth through age two screening will take approximately 45 minutes. Three and four year old screening will last 75 minutes.
For more information, contact Edgar Elementary School at 715-351-2727.