Posted on
Democrats seek Duffy's seat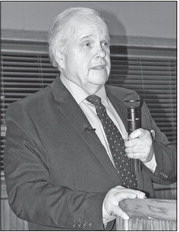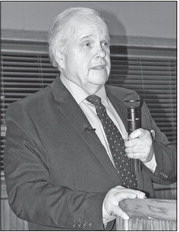 DECISION 2020
Zunker, Dale speak to political co-op in Wausau
Democratic candidates for Seventh District Congress spelled out campaign positions for Citizen Action of Wisconsin co-op members last week Wenesday at the Labor Temple, Wausau.
Tricia Zunker
Tricia Zunker, a Ho Chunk tribal member living in Wausau, said, if elected, she would pursue a health care public option and, possibly, Medicare for All, if there was an opportunity to get feedback on that plan from Seventh District voters.
Zunker said her first health care pick is a public option because it respects people making choices in health care.
"Health care is a very personal choice," she said.
The public option, she added, further respects hard-fought negotiations for health insurance benefits among union members.
Zunker, the granddaughter of a town of Easton dairy farmer, said she resented the Trump administration using central Wisconsin farmers as "collateral damage" in an unsuccessful trade war.
She said farmers, like other small business people, needed support from their government. She said broadband access should be extended to everybody across the Seventh District.
Zunker said she, as a Native Ameri- can, cared deeply about the environment and, if elected, would help combat climate change through a Green New Deal. She said she supported stricter pollution regulations on Big Ag.
The candidate said her guiding principles are compassion, equality and opportunity. She said she opposed right to work legislation.
Zunker said she opposed Trump's immigration policies and said the president's border wall proposal was "a load of garbage."
Zunker said she is qualified to be a member of Congress. Zunker holds a law degree from UCLA and now works as a law professor. She was elected to a position of associate justice on the Ho Chunk Supreme Court. Zunker serves as Wausau Board of Education president. Locally, she has headed up an Indigenous People's Day and pushed the Wisconsin Association of School Boards to drop Indian mascot logos.
Zunker said history would be made if she is elected to Seventh District Congress.
"I will be the first Native American to hold that seat, as well as the first Seventh District woman," she said. "Additionally, I will be the first single parent as a Seventh District congress member."
Zunker said she hopes to be an effective representative for northern Wisconsin.
"I am a qualified woman who will get the job done," she said.
Zunker said she supported legalization of both medical and recreational marijuana.
Lawrence Dale
Lawrence Dale is a Vilas County insurance agent. He is a Vietnam War veteran.
Dale said he is an unequivocal supporter of Medicare for All.
"I don't believe you can put your finger in the air and see which way the wind blows," he said.
Dale said the current health care system causes 500,000 bankruptcies a year and kills 40,000 people who can't afford to see a doctor. He said Medicare for All would address these problems.
"Health care is a right, not a privilege," he said, Dale said he opposes the Trump administration policy on immigration.
"I do not want to see children separated from parents," he said. "That needs to be addressed."
Dale said he thought the United States should try and do something about lawlessness in El Salvador and other Latin American countries to stem the flow of immigrants.
Dale said climate change was an important issue. He said Germany, which is generating the bulk of its electricity from renewable sources, will be "a model for the world" in showing how industrial nations can tackle climate change.
The candidate said he opposed corporate agriculture and its impact on the natural ecosystem. He said he supported small dairy farms which he praised as efficient and good for the environment.
He said he supported legalization of marijuana.