Posted on
COMMUNITY LIVING Send Stratford news ….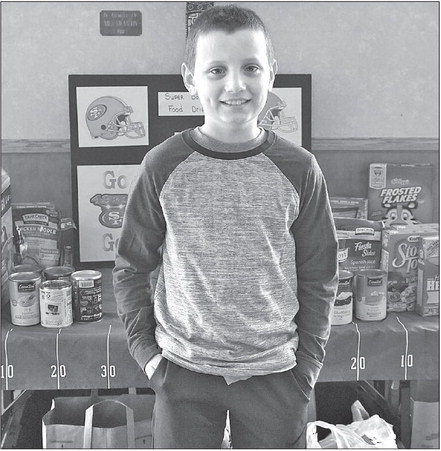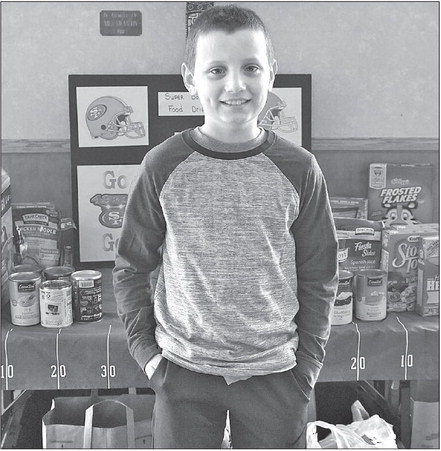 COMMUNITY LIVING
Send Stratford news to: [email protected] phone: 715-223-2342 fax: 715-223-3505 P.O. Box 677 103 West Spruce Street Abbotsford, WI 54405 Student of the Month
Hannah Krueger has been awarded the Stratford High School Student of the Month in January.
The term that best describes Krueger is diligence. A diligent person is one who has or shows care and conscientiousness in one's work or duties. Krueger exhibits diligence toward making the school, community and society a better place.
One school staff member who nominated Krueger for the award said this about her: "The Student of the Month is an incredibly driven student in and out of the classroom. She is an asset to any classroom or organization. She isn't only concerned with having the correct answer, but she also understands the material for future application."
Another school staff member who noninated Krueger for the award said this about her: "The Student of the Month has taken a lead role in organizing a very influential speaker to address our student body. Additionally, she is a very positive and kind young lady. She sets goals and strives to accomplish them."
Krueger participates in the following extracurricular school activities: Marshfield Medical Center Volunteer, art club, Spanish club, SADD, CFO, FCCLA, student council and student senate. She has also gone on a church mission trip to El Salvador and has took advantage of numerous other volunteer opportunities.
College notes
Tessa Rauch, a 2016 Stratford High School graduate, graduated from UW-Eau Claire on Dec. 21, 2019, with a bachelor of science degree in elementary education and a minor in language arts.
She accepted a position with the Chippewa Falls Area United School District as a Title 1 Math teacher servicing the McDonell Area Catholic schools until the end of the school year.
Jake Schmitt of Stratford graduated in December of 2019 from UW-Stout with a bachelor of science degree in early childhood education.
Stratford graduate Mason Kauffman was awarded to the 2019 dean's list at Northern Illinois University. He is majoring in kinesiology. Stratford graduate Kaylee Hollatz received high honors for the fall 2019 semester at UW-Green Bay.
Stratford college students Mitchell Kaiser and Brooke Spaeth attending Northcentral Technical College (NTC) were recently awarded scholarships from the NTC Foundation to help them finance their education.
Medicare basics
Adults can learn all the ins and outs of Medicare eligibility during a free informative event from 5-7 p.m. this Tuesday, Feb. 11, at the Marathon County Public Library's Stratford Branch, located at 213201 Scholar St.
Registration for the event is required by calling 1-888-486-9545.
Square dancing
The Marshfield HoeDowners Square Dance Club is offering classes for new dancers from 10 a.m. until 3 p.m. on Saturdays, Feb. 22 and Feb. 29, at the Lincoln Town Hall, located at 10905 Falcon Road just southwest of Marshfield.
There is a fee for adults that includes the two February dance classes and four additional sessions in March. There is no charge for youth between the ages of eight to 18 who are still in high school. A light lunch will be provided at the new dancer classes.
After adults and children complete the two new dancer classes in February, they are then welcome to join the club's regular dance lessons from 6:307:30 p.m. on Wednesdays in March.
Anyone seeking more information on the new dance classes should call Wes and Ginger Reshel, presidents of the Marshfield HoeDowners Square Dance Club, at 920-960-7299.
Military supper
A Military Appreciation supper will be hosted by the Wien Wildcats 4H from 9 a.m. until 5 p.m. this Sunday, Feb. 9, at Edgar High School.
Current and former military service members and a guest are invited.
VFW blood drives
The following is the 2020 schedule for Stratford Community Blood Drives from 3:30-6:30 p.m. at the VFW Clubhouse: Feb. 25, April 28, June 23, Aug. 25 and Oct. 27.
People are encouraged to walk in the door of the VFW Clubhouse to donate blood, and then they'll be treated to a light lunch and refreshments.
Contining Education
Stratford Continuing Education is offering a Gentle Yoga class on Wednesdays now through May 6 at 6:30-7:30 p.m. in Stratford.
Advanced sign up is required. People wanting more information and who want to sign up for the class can visit www.stratfordclasses.com.
Leap for Learning
St. Joseph Catholic School in Stratford is offering Leap for Learning Days, which are half days at school for children who will be in Pre-Kindergarten next school year, to try out the school. Children would need to be four years old by Sept. 1, 2020 to start Pre-Kindergarten for the 2020-21 school year.
The following are upcoming Leap for Learning Days from 8 a.m. until 12:15 p.m.: Feb. 10, Valentine's Day activities; March 13, St. Patrick's Day activitiesa and April 8, Donuts with Dad/Grandpa/ Uncle.
Children who attend the Leap for Learning Days should come to school with a coat, snow pants, boots, hat and mittens for playing outside for recess. Children would also need to wear a pair of shoes to wear inside the school when their wet boots are removed.
Genealogy training
Adults can work on their family histories and swap genealogy tips with one another during a free monthly event that from 1-2 p.m. at the Marathon County Public Library's Stratford Branch on Feb. 12, March 11 and April 8.
Resource Center
Play & Learn is held at 10:45 a.m. each Wednesday through May in the Resource Center inside the Marathon County Branch Stratford Library.
Play and Learn is free for familes who live anywhere to attend. It provides an opportunity for parents to meet other parents and find out about community resources available.
Book Club
People are welcome to discuss with each other the book titled, "The Witch Elm" by author Tana French at the Stratford Book Club, held at 1 p.m. on Tuesday, Feb. 18.
Counseling week
Stratford School District is celebrating Happy National School Counseling Week 2020, in which they are helping students win. Stratford school counselors are Tammy Berg, Jackie Cepress, Mary Wussow and intern Kaylee Karlen.