Posted on
Historical Society to peek into window-making past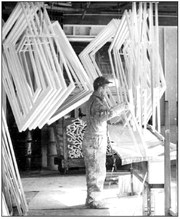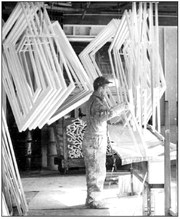 The original date turned out to be a snowy day not suited for travel, so the Marathon County Historical Society has rescheduled its first talk of the 2020 History Speaks at the Woodson History Center.
"Looking Through the Past: at Window Makers of Marathon County" will be presented at 2 p.m. Saturday, Feb. 1, 2020, at the Woodson History Center, 410 McIndoe St., Wausau.
From simple sashes to complex curtainwall systems, the window has come a long way over the last century. Ben Clark will describe how the window companies of Marathon County have helped to drive the development of the industry, and quietly made Central Wisconsin the "window capital of the world."
Clark is archivist at the Marathon County Historical Society.
There is no admission fee; however, donations are appreciated. Registration is not required.
Janke Book Store and Compass Properties are sponsors of the History Speaks series.
Visitors might also enjoy a guided tour of the Yawkey House Museum, or visiting the museum's free exhibit spaces:
_ "Milking Time: Evolution of the Dairy Industry in Marathon County," shows the hard work that went into creating fields after forests were logged off, and the progress made in breeding, testing, medicine and education that enabled dairying to develop into a viable business option.
_ "Rural Electrification: Outlet for Change" depicts life before and after electricity made its slow way into rural areas of Marathon County in the 1930s and '40s.