Posted on
Absentee ballot snafu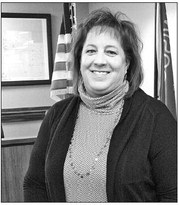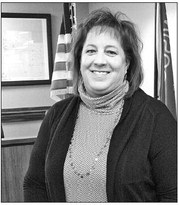 Voters will receive two ballots but only one ballot will count
Marathon County voters who vote absentee will receive two ballots in advance of the Tuesday, Feb. 18, election, but, even if they cast both ballots, only one will count.
That's according to Marathon County Clerk Kim Trueblood who held a press conference Friday to help clarify this upcoming unusual voting situation and to put to rest fears that the voting system isn't working properly.
Trueblood said the Uniformed and Overseas Absentee Act requires election officials send out absentee ballots 47 days ahead of Election Day for any election involving a federal office.
The Feb. 18 primary to replace Rep. Sean Duffy as Seventh District congressman is one of those elections.
That means, said Trueblood, people who vote absentee will receive an "A" ballot that will only list candidates for that congressional vacancy. That includes Tom Tiffany and Jason Church as Republicans: Tricia Zunker and Lawrence Dale, Democrats.
Later, she said, people who vote absentee will also receive a "B" ballot. This ballot will include other races on the Feb. 18 ballot, including a Wisconsin Supreme Court race, an aldermanic race in the City of Wausau and an Edgar School District referendum.
Trueblood said absentee voters can cast both "A" and "B" ballots, but election officials will discard any "A" ballots cast by people who also cast "B" ballots.
"If there is a B ballot, A will be rejected," said the county clerk.
Trueblood said voters who will receive both ballots may opt just to cast "B" ballots.
The way to handle the absentee ballots was determined by the Wisconsin Elections Commission. Nineteen other counties in the sprawling Seventh District will follow these same "A" and "B" ballot instructions.
Trueblood said people are concerned about double ballots and she wants people to understand the situation.
"Lots of people are calling in," she said.
Trueblood said the snag occurred in the special primary election when state law allowed counties to meet a Jan. 7 deadline for ballots but federal law required absentee ballots be sent out for federal races no later than Jan. 2.
The clerk said further instructions about the double ballots can be found at www.myvotewi.gov. Voters with questions may call the Marathon County Clerk's Office at 715-261-1500.