Posted on
Kraus to join the racing pro's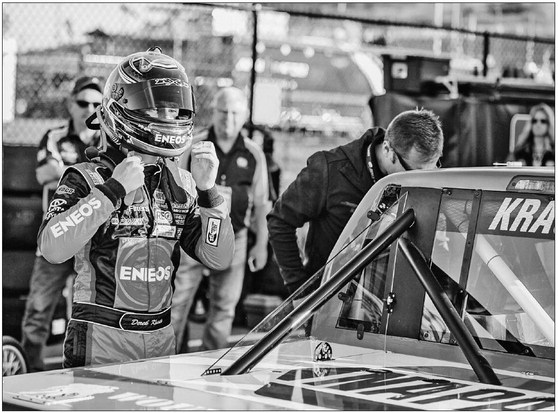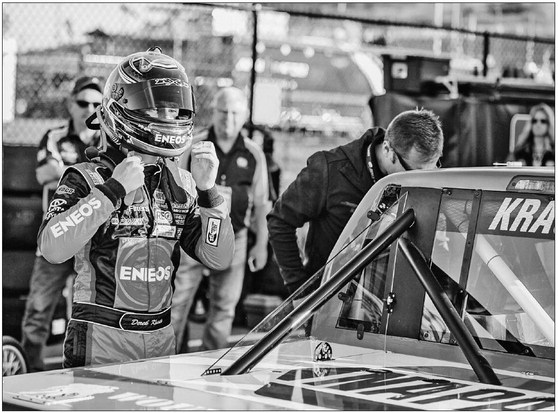 Stratford High senior inks contract to race in outdoor truck series
Derek Kraus seems to be a typical Stratford High School senior.
On Tuesday, for example, the 18-yearold stocked shelves at his family's downtown Stratford grocery store to earn some extra cash to help pay for college in the fall.
Krause, however, is not like his Stratford classmates.
He will embark on a full-time professional truck racing career before he even graduates from high school this spring. On Monday, he signed a contract inside Stratford middle and high school principal Janeen LaBorde's office to race in the NASCAR Gander RV & Outdoors Truck Series. He will drive the No. 19 Toyota Tundra for a new racing team co-owned by Bill McNally and Stratford native Bill Hilgemann. Brothers Bill and Ajay Hilgemann cofounded A & B Process Systems in 1973, and they sold the business to JBT Corporation of Chicago, Ill. at the end of 2015.
Kraus won the NASCAR K& N Pro Series West championship in the season finale on Nov. 9, 2019, at ISM Raceway while driving the Bill McAnnally Racing No. 16 NAPA Auto Parts Toyota Camry to a fourth-place finish in the Arizona Lottery 100.
He won 10 races while competing in the NASCAR K& N Pro Series, which is considered the minor league for professional NASCAR racing, for the past three years. Now Kraus is ready to take on the challenge of becoming a professional NASCAR truck racer.
"That's always been a dream of mine ever since I was nine years old racing go carts," Kraus said Tuesday morning in his family's grocery store, Davel's One Stop. "I just kept doing my best at racing and trying to keep moving up the ladder."
Kraus will begin competing in the NASCAR Gander RV & Outdoors Truck Series racing season on Friday, Feb. 14, at Daytona International Speedway in Daytona, Fla. The race will be televised at 6:30 p.m. Central Time on Fox Sports1. He will then race in Las Vegas on Friday, Feb. 21. Kraus' NASCAR Gander RV & Outdoors Truck Series race schedule would conclude on Friday, Nov. 6, at ISM Speedway in Phoenix, Ariz.
He said Principal LaBorde and the teachers at Stratford High School have been good at making accommodations for him, so he can continue to complete his schoolwork, while he is gone competing at various race tracks across the country.
"They work with me really well; they give me all my homework either before I leave for a race or after I return home from a race," Kraus said. "I need to get my homework done so I can try to keep my grades up. I am usually gone on Thursdays and Fridays racing, and then I'm back at school on Monday mornings."
Kraus just needs to figure out how he could race the No. 19 Toyota Tundra truck in Charlotte, N.C. on Friday night, May 15, and still return to Stratford in time so he could attend his high school commencement ceremony at 11 a.m. on Saturday, May 16.