Posted on
County event proposal will be revised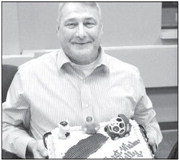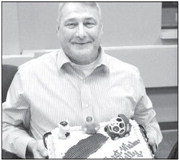 The Marathon County Infrastructure Committee on Thursday called for revisions to a proposal to limit to five the number of events to be scheduled on county highways each year after rural members questioned whether the plan, originally meant for sporting events, could include events such as June dairy breakfasts.
Jamie Polley, director of the Parks, Recreation and Forestry Department, proposed the policy as a way to coordinate an ever-increasing number of planned sporting events on county highways and parks.
She proposed a centralized application form for sporting events, including running and bike races, that often start in a county park and sometimes require the sheriff's department support for safety.
Polley said the policy was meant to make sure the county recovers its cost for events and to coordinate events, such that, for example, county staff, including sheriff's deputies, are not sent on overtime to events during the Wisconsin Valley Fair. The policy calls on groups to pay 10 percent of the county fee of holding an event prior to the event's date with the balance to be paid within 60 days.
Committee members Tom Seubert, Stratford, and Sandi Cihlar, Mosinee, however, asked whether the policy would apply to other events where deputies might be present, such as the Wausau Balloon Rally, the Northcentral Wisconsin Antique Steam and Gas Engine Show or at any number of June dairy breakfasts.
Polley said it would make no sense for groups to make an application through her department if, like a June dairy breakfast organization, they needed no services from the county.
Committee members said they saw an advantage in having all groups that use county highways fill out a common form that could be shared among the parks, sheriff's and parks departments, but they saw no need to limit the number of events.
County interim administrator Lance Leonhard said the proposed policy needed work and that staff needed to discuss it further before giving it to supervisors for their review and approval.
Final meeting