Posted on
SPORTS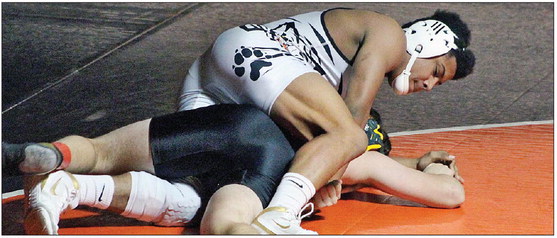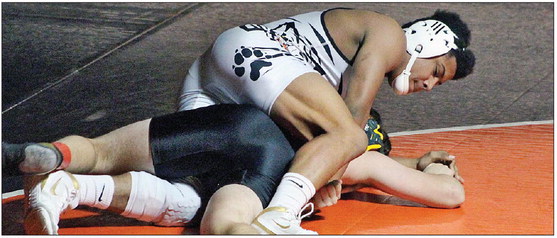 SPORTS
Raife Smart, 6-2, also placed seventh at 195. Konnor Stuttgen, 22-3, took eighth place at 145 pounds and Jacob Heiden, 20-4, was 12th at 152.
Athens eighth at Bi-State
The Athens wrestling team garnered an eighth-place finish, with 89.5 points, in the Bi-State Classic Division 3 standings on Friday and Saturday in La Crosse.
Bluejays senior Connor Westfall, 14-3, took second place at 220 pounds, senior Spencer Kraus, 16-4, 11th at 160 and senior Mitchell Gore, 14-5, 12th at 285.
Sweno places at Badger
Marathon junior Jared Sweno took 10th place in the 138-pound weight class at the Northern Badger holiday wrestling tournament on Friday and Saturday at UW-River Falls.
Heil second in Oshkosh
Edgar senior Ethan Heil, 14-0 in matches this season, won the 220-pound weight class championship on Friday and Saturday at the Oshkosh Lourdes On the Water (OTW) Classic.
The Wildcats downed the Auburndale Apaches, 36-33, via forfeit wins in a road conference match on Dec. 19.
Stratford dominates
Stratford's wrestling team cruised to a 60-19 home match win against Chequamegon on Dec. 19.
The following nine Stratford grapplers obtained pins: Karter Stuttgen at 120 pounds, Max Schwabe at 138, Konnor Stuttgen at 145, Jake Heiden at 152, Deven Dennee at 170, Hunter Ford at 182, Trevor Dennee at 195, Cole Marten at 220 and Dawson Moen at 285.
Stratford won all five of its dual matches at the Stanley-Boyd meet on Dec. 20. Stratford beat Ladysmith, 5821; Ellsworth, 56-18; Wautoma-Wild Rose, 64-6; Chippewa Falls, 72-12 and host Stanley-Boyd, 53-25.
Tiger grapplers with undefeated 5-0 records in the dual matches are Gavin Drexler at 132 pounds, Max Schwabe at 138, Konnor Stuttgen at 145, Jake Heiden at 152, Devin Dennee at 170, Hunter Ford at 182 and Trevor Dennee at 195.
Stratford wrestlers Karter Stuttgen and Cole Marten both had 4-1 records in the duals.
Varsity reserve competes
Stratford's varsity reserve wrestling team competed in the Ripon Holiday Scramble this past weekend.
Dillon Kirsch won the 145-pound weight class. Logan Rueth placed second at 160 pounds and Dayne Singer also took second at 182.
Ryan Becker took fourth place at 138 pounds, Jackson Ormond fifth at 152, Matt Dickinson fifth at 170, Patrick Greenberg sixth at 220, Dawson Rueth seventh at 152, Ashtyn Kuehn eighth at 138 and Logan Gliniecki ninth at 138.