Posted on
Marathon program gets stronger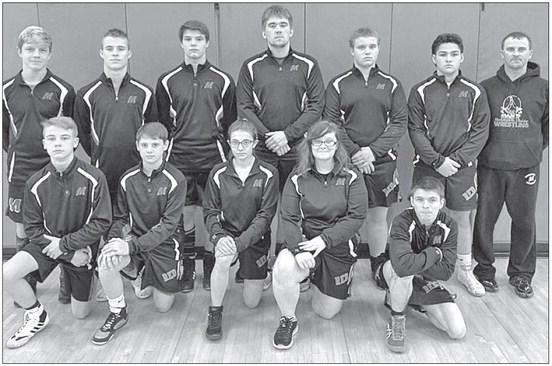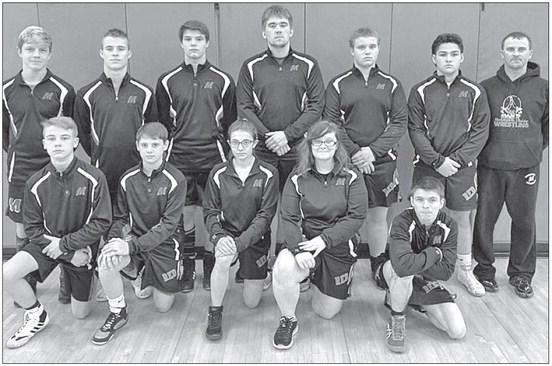 Underwood back to guide the team
Marathon's wrestling team will continue taking steps this season toward its future eventual goal, which is being strong enough to compete for the Marawood Conference dual and tournament championships.
Kraig Underwood returns as the team's head coach, and Clint Quaintance also returns as his assistant varsity coach. Former Red Raiders wrestler Mitch Franke is coaching the middle school wrestling program.
Marathon lost its top wrestler, Dane Klinger, who competed at the state championships and made podium during his junior season, to graduation in spring. Dane's younger brother, Reed Klinger, is back this season as one of the team's two junior captains along with Jared Sweno and Nick Reynolds. Reed Klinger is projected to compete in the 138-pound weight class and Sweno at 145.
"Nick Reynolds has shown a higher level of dedication this year and I'm looking for good things from him moving forward," Underwood said. "Juniors Jocelyn Van Rixel, Emily Stieber and Michael O' Neal are working hard and they are ready to have a great season as well."
Sophomore Nick Sommers is Marathon's lone sectional qualifier from last season who returns to the team this year.
"I've seen a big difference in Nick Sommers' attitude and work ethic coming into this season," Underwood said. "It seems his trip to sectionals last season has made him hungrier this year, and that experience gave him the confidence that he knows he can compete at a higher level. Nick Van Rixel is competing for a varsity spot and I'm excited for him to get into the lineup. As freshmen last season, both Sommers and Nick Van Rixel give us coaches a reason to get excited this season. Their challenge now is to sustain that work ethic and attitude all season long."
Marathon does have four freshmen wrestlers on the team that should contribute to the team's success this season and into the next couple of years.
"Hector Pintor at 160 pounds has wrestled for several years and I expect him to come in and compete right away for a starting spot in matches," Underwood said. "Logan Werner at 220 pounds is competing for a starting spot on our varsity team against senior Cameron Blount at 285, but Werner will also do well for us at 220. Ma- son Putnam and Tommy Renard are two freshmen at 106 pounds that have wrestled a little in our youth program. I'm now excited to have them both back as freshman in our high school program, because they are working hard to learn and improve every day."
Marathon lost its first two matches this season to Phillips, 58-18, and to Chequamegon, 48-18, at the Edgar Quad on Thursday. Underwood assessed how his team wrestled against two Marawood Conference opponents.
"It was a little bit of a roller-coaster to me," Underwood said. "I saw a lot of positive things out of our wrestlers but we all needed this tonight; I needed these matches tonight just as much as the kids needed it because we are still young and inexperienced. Our wrestlers did some nice things, but there's a lot we still need to work on too, so we need to get back to the drawing board and focus on some of the things we didn't do well in our match losses to Phillips and Chequamegon."