Posted on
Everywhere I go I find a pal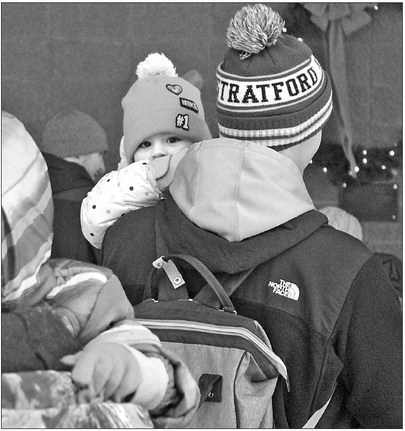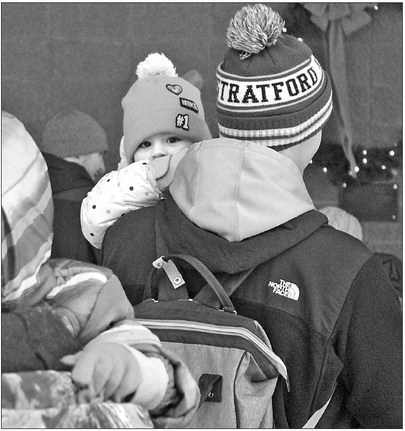 WITHOUT WORDS
I made my annual trek to the Chequamegon National Forest northwest of Medford on Saturday to get a Christmas tree.
I am always sad when I take this long, winding drive.
The landscape is bleak. I roll past fallen down barns, corn stubble hidden in the snow and the frozen twists and turns of streams and rivers.
I always play sad music on my CD player during this trip and, mile after mile, I grew ever darker. This year, I listened to "Blue" by Joni Mitchell.
A voice from the gloomy Seventies, she sang: It's coming on Christmas They're cutting down trees.
They're putting up reindeer And singing songs of joy and peace.
Oh, I wish I had a river I could skate away on.
I contemplated a year's worth of worries, anxieties and problems. I hunkered down behind my station wagon's steering wheel. I pulled my stocking cap down over my furrowed brow.
Suddenly, however, I was in the forest. Things were better.
I drove on ice-covered forest roads looking for a community of pine trees snuck inside a grove of maple hardwoods.
I got out of my vehicle and, bow saw in hand, poked around in the snowy woods looking for a tree.
The forest beckoned me, urged me on. I followed a trail through the woods to the edge of the pines, where, in an open area, the trees are free to grow large and full. The woods were beautiful. A swirl of wind kicked loose a clump of snow from a tree branch. It exploded into a million diamonds in the bright sunshine.
Things got interesting. Over on my left, there was a thicker, taller pine. On my right, I saw a shorter, thinner balsam, but it had more branches.
I stepped back and analyzed both choices. I mentally tape measured each tree, trying to visualize each in my living room.
I made a choice. I cut down the shorter evergreen. It fell down with a small crack and a light thud.
I dragged the tree out of the woods. The branches of the pine erased my footsteps in the snow, leaving behind swirly, light brush marks.
I loaded the tree into my trailer. It was a nice tree, worth the $5 I paid to the federal government. I celebrated my tree harvest with a peanut butter and jelly sandwich and a gulp of hot coffee from a Thermos.
I felt better. The problems of the world were less present. A simple walk in the woods renewed my spirit.
Back at home, I trimmed the tree to an exact dimension, drilled a hole in the bottom and then then yanked it inside the house, placing the tree in a heavy metal stand. Snow and ice from the tree dripped on the floor.
Last night, my wife, Susan, decorated the tree with small, white Christmas lights. The lights looked like the stars in the sky emanating from endless galaxies. I marveled.
And I had a new take on the problems of the world. There was hope, new possibilities.