Posted on
Athens almost at full strength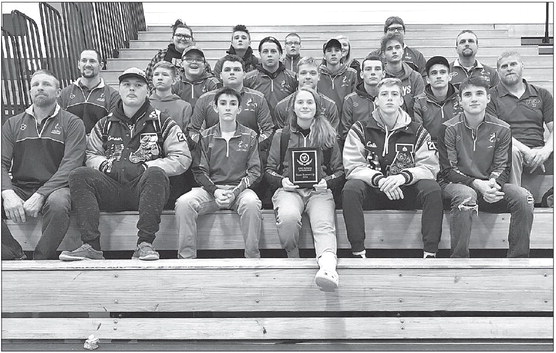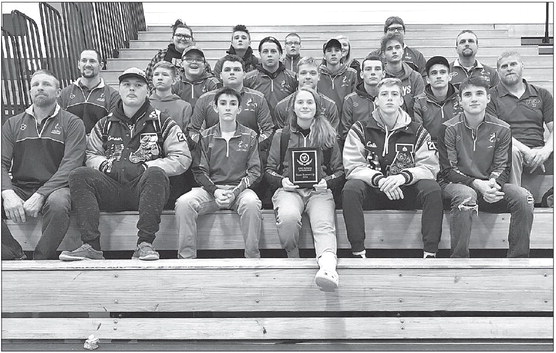 Bluejays might be able to fill all weight classes
By Casey Krautkramer
The Athens wrestling team should nearly fill all 14-weight classes in matches this season, thanks to the addition of the Kraus brothers from Gilman.
Dale Westfall has begun his 30th year as a head wrestling coach at both Wild Rose and Athens combined. Dale and Jodi Gauerke as the team's co-head coaches for the second straight season. Their wrestling assistant coaches are Chad and Adam Ellenbecker and Dustin Dalke.
The Bluejays' top returning wrestlers this season are seniors Carter Brunke, Chase Ellenbecker, Izzy den Otter, Mitchell Gore, Connor Westfall and Anthony Schug; juniors Trystan Cator and Patrick Redmann and sophomore Peyton Zettler. Senior Spencer Kraus and his brother, sophomore Brooks Kraus, moved into the Athens School District from Gilman this school year.
Athens' top newcomers to the varsity squad who should fill starting weight classes this season are sophomores Kaden Decker and Aiden Guralski; and freshmen Kyler Ellenbecker, Elle Gauerke and Connor Lewandowski.
"I would like to fill all 14 weight classes this season, however, it looks like we are going to be at 13 unless we can find one more smaller guy to wrestle at 113 pounds," Dale Westfall said.
Mitchell Gore, Marshall Westfall, Carter Brunke and Spencer Kraus all qualified for the state championships last season. Brunke also wrestled at state during his freshman season.
"Carter is a hard worker and competitor, so he is off to a good start this season," Dale Westfall said.
Stratford is the favorite to win the Marawood Conference championship again this season, according to Dale Westfall, but he noted Phillips and Chequamegon also have solid teams because they can come close to filling all the starting weight classes. Athens should also be in the running for a conference title this season.
"We need to stay healthy and be able to fill all the weight classes," Dale Westfall said.
Bluejays place second
The Athens wrestling took second place, among 16 teams competing, in its season-opening tournament at the John Roberts Scramble in Antigo on Saturday. Athens scored 252.53 points behind tournament champion Ashland with 267.02. Shiocton placed third with 245.04 points.
The following trio of Athens wrestlers finished 5-0 in bouts to win their individual weight classes: Brooks Kraus at 106 pounds, Spencer Kraus at 160 and Gore at 285.
Connor Westfall took second place in the 220-pound weight class, Brunke third at 145, Schug fifth, Zettler seventh, Chase Ellenbecker seventh at 132, Patrick Redmann eighth, Kyler Ellenbecker and Cator ninth each, Caden Decker 13th, den Otter 14th and Elle Gauerke 16th.