Posted on
Athenian Living building an addition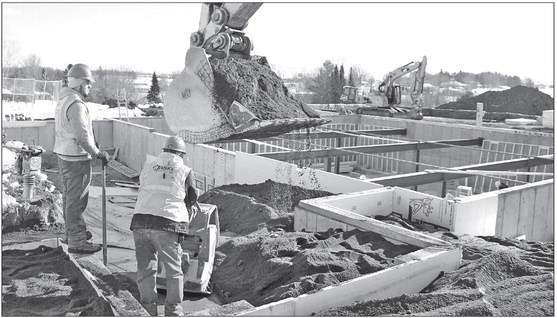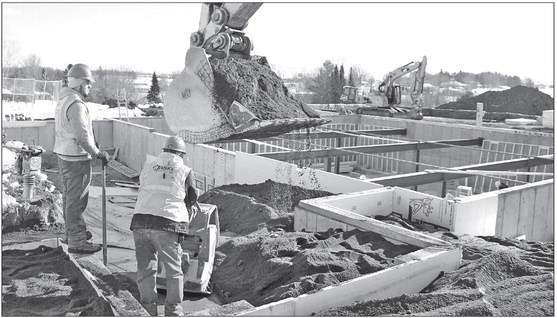 Assisted living facility to soon have 30 rooms
Athenian Living, a Residential Care Apartment Complex (RCAC) in the village of Athens, is expanding. Sixteen additional elderly apartments are being built to meet a high demand for more elderly housing in the area.
S.D. Ellenbecker of Athens is the general contractor for the Athenian Living building addition and Janke General Contractors is taking care of the excavation work, just like they did for construction of the initial structure that opened up to elderly residents two years ago.
Athens natives and sisters Lisa Mc-Cord and Lori Zettler continue to manage Athenian Living. Zettler said there is an extensive waiting list of elderly residents who want to reside at Athenian Living, which is the reason for the building expansion that began in early November and should be completed by the summer of 2020.
"There is definitely a need for more elderly housing in Athens, because we receive phone calls all the time from people wanting to know if we have any available apartments here," Zettler said.
Zettler said Athenian Living will have a total of 30 elderly resident apartments upon completion of the building expansion. She anticipates the facility will have 21 employees, including fulltime and part-time cooks, caregivers and housekeepers.
Athenian Living offers elderly residents the option of residing in studio and one or two-bedroom apartments. Zettler said studio apartments are smaller in size compared to the oneand two-bedroom apartments, but they have an open concept layout. The original structure includes a room for respite care, a chapel, salon and spa, library, sitting area, two-sided fireplace, formal dining area and an activity room.
Dean Ellenbecker, owner and president of S.D. Ellenbecker, is one of the many Athens natives who are shareholders in Athenian Properties, which owns Athenian Living. He is a proud Athens native and resident honored to be the general contractor for the Athenian Living expansion project, which also includes a basement and an elevator.
"I'm not sure if us shareholders will get a return on our investment into the Athenian Living building addition, but we are doing this for the community of Athens because we want to keep the people who were born and raised here so they wouldn't need to move into another community to live in an elderly assisted living facility," Ellenbecker said.