Posted on
Fab Five hoping for big season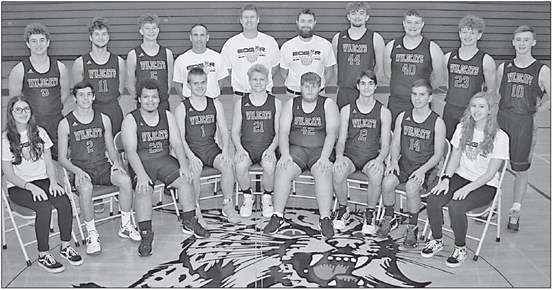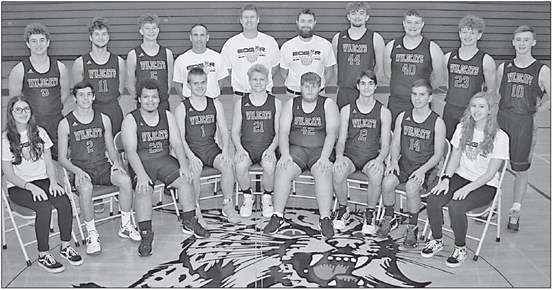 Edgar returns experience and depth to team
Edgar's Fab Five are back, and are underclassmen no longer. The Wildcats return to the basketball court with one of their deepest and most experienced lineups yet, and it starts with five juniors who have been playing varsity since their days as freshmen.
"Experience is an important component to learning, and we have a lot of it when looking at our roster," Huss said upon examining this year's varsity squad. "We hope that this experience will pay dividends, especially in late-game situations and as we get into the months of February and March."
Kaleb Hafferman, Caden Higgins, Drew Guden, Kyle Brewster, Brayden Baumgartner, Konnor Wolf and Austin Dahlke all saw sizeable minutes either as starters or as first choice options off the bench in 2018-19.
Of the five, Guden received second team Marawood - South honors at guard, and Brewster was an honorable mention, also at guard.
Guden was also Edgar's leading scorer, averaging just under 12 points a night, while Brewster added over ten points a game and Baumgartner was a force inside, pulling down rebounds and scoring inside.
"Oftentimes, the jump that kids make from their sophomore year to junior year on varsity is a large one. We are certainly hoping that Kyle, Drew, Austin, Konnor and Brayden will continue their development as basketball players."
The 'Cats will be without Karson Butt, who graduated in May, and while Edgar will miss the presence of the Marawood South honorable mention guard, seventh year head coach Dave Huss has plenty of players waiting patiently in the wings for their turn to play varsity.
"We will be returning four starters from last year's team," Huss said. "We will certainly miss the senior leadership and oncourt of Karson Butt, but I believe we have several kids who are ready to take the next step."
Huss expects senior guard Caden Higgins, along with newcomers junior forward Max Larson, junior guard Cole Schilling, and senior forward and foreign exchange student Petar Bezhoski to all contribute when called upon.
Huss will also be turning to his assis- tant coaches to devise the best game plan on how to stop the top teams in the Marawood - South. Joining Huss on the coaching staff will be assistants Jim Heid-mann, Tom Bauman and Mike Mroczenski.
Edgars' players put in a great deal of work in the offseason, and many players are coming into the season in excellent condition after a successful run to the state title game for football in late November.
"I believe we had a good summer," says Huss. "Our attendance was excellent, so it will be other players as well that we will be looking for to take the next step. All of our kids have developed in the last year both physically and mentally, so we hope that this will lead to good things on the court."
The 'Cats enjoyed a winning record in 2018-19, finishing with 17 wins to eight losses, and placed fourth in a tough Marawood - South conference with a 9-7 record in league play.
Edgar is hoping to improve upon those numbers, but standing in their way will be a familiar team, with the Stratford Tigers the early favorites to repeat as Marawood - South champs.
"Stratford will have a nice team this year as they are returning several players from last year's squad," Huss said. "We firmly believe that our team has all the necessary pieces to compete at a high level and ultimately compete for the conference championship."
What sets the 'Cats apart from other teams will be their "guard play, quickness, athleticism, team defense and experience," says Huss. But it's the intangibles and things that are not seen on a stat sheet Huss believes will truly make the difference between a win and loss.
"Our kids are a hard-working, competitive group who have high expectations of themselves," Huss said. "We want to play tough, disciplined, and intelligent basketball. We want to improve each day we step on the court, and we want to play to our identity. If we do these things well, we believe we have the skill to make this a memorable season."