Posted on
Abby Christmas parade is Dec. 7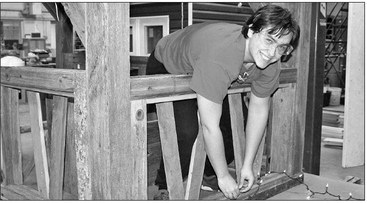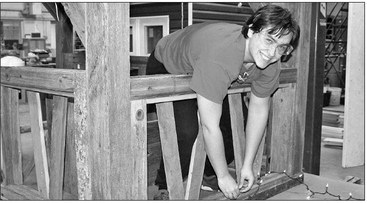 Nestled in a small corner of central Wisconsin resides the small city of Abbotsford, and its 2,300 residents. For nearly 50 years, people have been flocking to this place to see a spectacle unlike any other in the state.
Since 1971, the city has hosted the annual Abbotsford Christmas Parade, and this year promises to bring more joy and wonder to the many spectators that will line the streets to see the old and new floats and characters that will walk the streets of Abbotsford.
This year marks the 49th edition of the parade, and it always takes place the first Saturday of December, with the 2019 running of the Christmas parade falling on Dec. 7.
Those interested to see lighted parades and costumed volunteers dressed up as your favorite Disney, Star Wars, Pixar and other beloved cartoon and film characters can begin lining the streets of Abbotsford at 7 p.m., with the parade to begin rolling out floats at 7:30 p.m.
There will be a new event taking place this year. Central Fire and EMS will be hosting a free movie for children at the Abbotsford station, with Santa and hot chocolate and hot dogs present. This will run prior to the start of the parade, from 4 to 6 p.m.
Neither ice, snow nor rain will stop the parade. No matter what the weather may be, the parade will go on.
It's a massive undertaking, requiring volunteers needed to dress up in costumes ranging from Harry Potter and Hagrid to Elsa and Daffy Duck.
Other volunteers are needed to push floats that vary in size, from the tiny to the massive. For those students in Colby and Abbotsford and the surrounding area that are active in sports it's a free workout!
In total, over 450 volunteers are needed to push floats, wear costumes, act as crowd control and work behind the scenes.
New and updated floats
The 49th edition of the Abbotsford Christmas Parade will feature all the costumes and floats that spectators have become accustomed to over the years, but this year will feature several floats that are getting an upgrade, along with a new float.
This year's Christmas Parade will unveil a new Mrs. Santa float - be sure to be there to see it!
Other floats will be receiving upgrades and renovations, including the pirate ship and the manger.
For the second year in a row, members of Randall Pempek's shop class in Abbotsford have been part of the volunteers, working hard since September to make changes to the manger.
The parade committee donates the supplies, but the labor and technical know-how all come from Pempek's class, with students using their skills with power tools, electrical and carpentry to add a new bit of wonder to the parade.
"We definitely do like this project," Pempek said. "It kinda reinforces what we're doing here and it shows them a real life situation where they can use the skills being taught in the class."
For Conrad Flink, a sophomore at Abbotsford High, working on this float has been another way he's helped the Christmas Parade.
"I've been a part of the parade ever since I was three years old," Flink said. "I'm glad I'm able to do it in school, and I really enjoy this and bringing joy to tons of people."
For Flink, whose parents Kevin Flink and Kris O'Leary operate the parade, using his hands for a project like this has been a welcome change to wearing a costume.
"It feels amazing to contribute to the parade and be a part of a community that appreciates and loves what I do," says Flink.
The manger, along with Mrs. Santa, are just two of many floats that will be featured at the annual parade. Over the course of the past 49 years, the parade has grown in size and stature to include almost 50 floats and 250 costumed characters.
The floats are mostly self-propelled, and will light up the night sky with their hundreds of colorful lights.
Fan favorites include an X-wing and R2D2 from Star Wars, Pearl from "Finding Dory" and the main attraction, a animatronic Puff the Magic Dragon that breathes real smoke.