Posted on
Everywhere I go I find a pal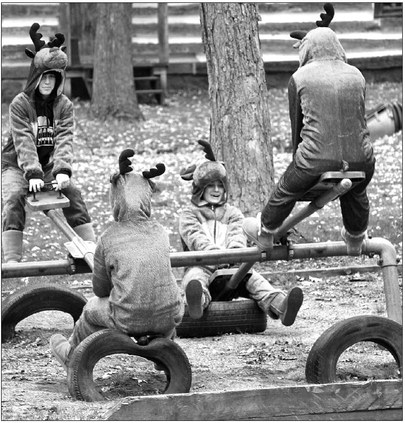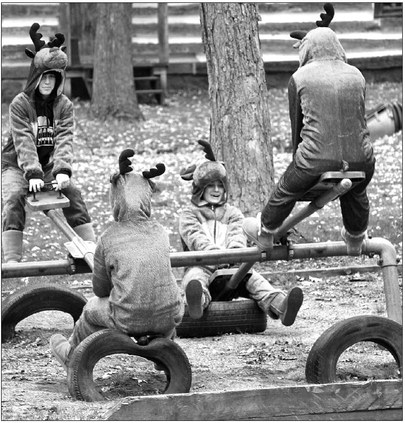 WITHOUT WORDS
I enjoyed attending Edgar High School's annual fall play on Friday, "Summer of KAOS."
The part that I liked most was at the end. The student thespians rushed backstage following their final bow at the end of the play and, as part of a school tradition, uttered a loud, primal scream.
"Bllaahuugh!"
I think the scream was invented during the years when my daughter, Maisie, graced the Edgar gym auditorium stage (prior to construction of the current auditorium).
A stranger to the school district might have been alarmed by "the scream."
I just smiled.
qqq
I am back into pastrami heaven.
This past Sunday, I patted dry a five pound "flat" from a beef brisket following a seven-day brine, dotted the meat with peppercorns and coriander and smoked it with hickory chips for a good nine hours.
I finished off the hunk of meat in my kitchen oven to get to an internal temperature of 170 degrees. The result was magnifi cent.
I made a classic pastrami sandwich for lunch on Monday. It was awesome. I loaded up a couple thin slices of steam heated, cured-red pastrami on some seeded eye bread. I squirted plain yellow mustard over the works.
The taste was out of this world. It was delicious.
Montreal is a city famous for its pastrami. The Mecca of smoked brisket in that city is Schwartz's, a smallish diner that has been serving up the same Montreal smoked meat for generations.
The pastrami is so classic that somebody actually created a stage performance, Schwartz's: The Musical, where the meat, the rye and mustard are all characters. Some have panned this pastrami musical as a tourist trap or cornball profiteering off of a local landmark.
But I think a musical to pastrami is the least you can do. Heck, there should be a pastrami opera. People should sing at the top of their lungs about salty, smoked beef. People should fall on swords and toss themselves off of parapets over this delicacy.
Think about pastrami. You have smoke, salt and fat. That's like three guys on base. The mustard is a home run. The whole experience is a grand slam.
Pastrami…oh, sooo good.
qqq
I am taking gardening to a whole new level.
I recently planted cereal rye as a spring cover crop in what I hope will be next year's no-till garden.
I have been on the look-out for green rye shoots yet this fall, but nothing yet has popped. Cereal rye will sprout with temperatures down to 34 degrees, but, of course, it has been colder than that.
In the spring, I expect the rye will grow and I will roll it down with a lawn roller. The killed rye will be mulch for squash, zucchini and maybe cucumbers.
The idea here is to establish soil structure, good drainage and to encourage our friends, the worms.
I am super excited about starting up a whole new phase of gardening. Wish me luck.
Peter Weinschenk, Editor, The Record-Review