Posted on
Barnes lends Zunker a hand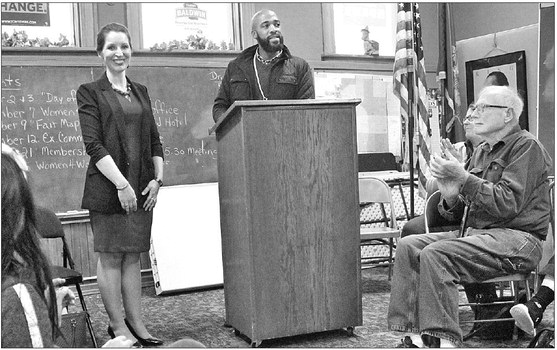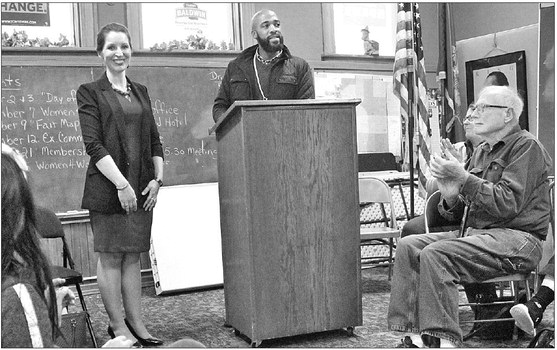 Lieutenant governor helps fellow Dem knock doors
Lt. Gov. Mandela Barnes joined the Zunker for Congress campaign on Saturday in Wausau with a call for local Democrats to win back the Seventh District "the old fashioned way" by knocking on doors and talking to potential supporters about the issues.
Barnes said he expects Republicans to outspend Democrats in a special election set for May 12, 2020, but that Democrats have the organization to "fight like hell" and flip a district that has been controlled by Sean Duffy, a Republican, for a decade.
Two dozen Democrats showed up at the door knocking event. Many had questions for Tricia Zunker, Wausau, the congressional candidate, an online law professor who serves as Wausau Board of Education president.
One campaign worker said independents favor President Donald Trump, a Republican, because of the current state of the economy.
Zunker replied that, true, unemployment is low, but that wages are not high enough.
"Somebody should not have to work two or three jobs to make ends meet," she said. "You shouldn't have to work 70 hours a week."
Zunker said, too, many people are unable to get needed child care to be able to take current jobs.
One woman said Democrats can't forget rural Wisconsin. She said many rural people resent the government establishment.
Zunker said that, as the granddaughter of a dairy farmer in the town of Easton, she won't forget her Marathon County roots and that continues to support the farm community.
"We are the dairy state," she said.
Zunker said she opposes Trump's tariffs that have impacted county ginseng farmers.
One Democrat said he was a Bernie Sanders supporter and stated Zunker needed a Medicare-for-all proposal to get people excited about politics.
Zunker said she didn't support the Medicare-for-all plan, but the public option alternative where citizens unhappy with their private insurance can sign up for a government sponsored health insurance plan.
"People like to make their own choices," she said.
Barnes said he was in Wausau because Gov. Evers was trying to run a 72 county administration.
He reminded the campaign workers of the task at hand.
"Let's get out there," he said. "Those doors won't knock themselves."