Posted on
Greenwood pantry among recipients of Forward Bank grants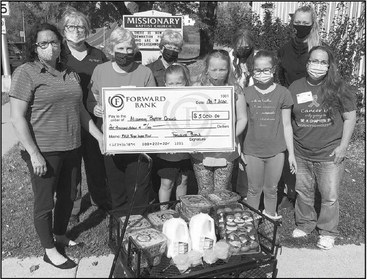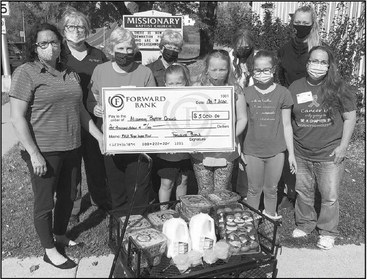 Forward Bank is continuing to support businesses and non-profits in their communities by partnering with the Federal Home Loan Bank of Chicago. By maximizing the FHLB's Target Impact Fund, Forward will be supporting four organizations in the area giving a total of $35,000.
Through the Targeted Impact Fund, the FHLB has allocated enough funds for all member institutions to access grants to provide direct support to those most impacted by the COVID-19 crisis as well as organizations that promote equity and opportunity for communities of color. While this grant program seeks to provide targeted relief for maximum community impact, the FHLB knows every community's needs are unique. For this reason, the FHLB is offering members the flexibility to provide relief grants to beneficiaries that align with one or more of four program priorities.
"Forward Bank mobilized a small team to plan how we could most effectively distribute these funds within our communities," said Bill Sennholz, CEO of Forward Bank. "Our team was excited at the opportunity to help not only non-profits, like we have in the past, but also to find a business that is critical to providing services to a community. We are proud of what each of these organizations contribute and relish this chance to help them move their missions forward."
Forward Bank is contributing $15,000 with the FHLB matching the entire amount and providing an additional $5,000 to be shared with the beneficiaries.
The Lord's Cupboard in Park Falls, Missionary Baptist Church in Greenwood, and Fruit of the Vine Food Pantry / Trinity Christian Fellowship Church in Stanley will each receive $5,000 to further their support of their communities. As food pantries, they have been an integral part of feeding families that are hard hit by employment issues due to COVID-19.
Tepito Heights, LLC, in Abbotsford will receive $20,000. Ivone Vazquez not only runs multiple successful businesses, she provides vital services to the Hispanic community such as aiding in paying utility bills, sending faxes, filling out applications, and assisting with DMV services. With the additional resources, Vazquez plans to purchase equipment and supplies to offer more English classes. Another service would be to guide students and families struggling with their virtual classes to help them successfully complete their assignments.
CONTRIBUTED PHOTO