Posted on
Loyal doing what it can to stay open five days per week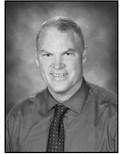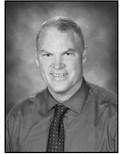 The start of this school year has been the most challenging in all my years in education. It also happens to also be my first year as the Loyal School District Administrator. Staying on top of the changes and recommendations due to the virus has given me quite a start in this position. The close contact recommendation by the Clark County Health Department impacted the third and fourth weeks of school. We had less than five positive cases but due to close contact a high number of students and staff were quarantined. During these weeks we were right on the bubble of the decision to go virtual/ remote for two weeks. Thankfully, we made it through without having to go virtual/remote.
The Annual Meeting will be held on Oct. 26 at 7:30 p.m. in the Loyal High School gym. At the Annual Meeting we will review our overall 2020-21 budget proposal. Everyone is welcome to attend either in person or the meeting will be livestreamed on Greyhound TV and Channel 979.
Parent teacher conferences will be held on Nov. 17 from 3:30 – 6 p.m. and Nov. 23 from 3:30 – 8 p.m. Conferences will be held virtually or by phone. Information will be sent to parents soon.
We will be hosting the Veteran's Day Program with the Loyal American Legion Post #175 on Nov. 11 at 10 a.m. Loyal has a long-standing tradition in honoring our veterans. While it is wonderful to have our gym filled with our students from elementary through high school, it is more important to provide a safe place for our community to gather on this solemn occasion. Our students will be attending the program virtually in their classrooms this year to make it possible to have the community in attendance. It will also be streamed live on Greyhound TV and Channel 979. There may be some adjustments to our school calendar. Expect communication via letters home with students, Remind 101, the school website and Facebook. We did a half day on Oct. 16, allowing virtual students time to be in the building and work with teachers.
I thank our staff, students and families for their support through all the changes we have dealt with this year. Everyone has put forth extra effort so we can remain open five days a week. This was the expressed desire of the families in our district. I wish you could see the satisfaction our students have to be in school and how much they appreciate the opportunity to have in-person learning. Thank you for all of your support.