Posted on
WOW! That was quick. Last ….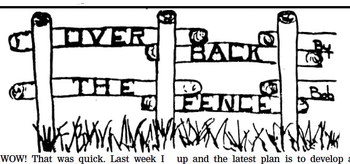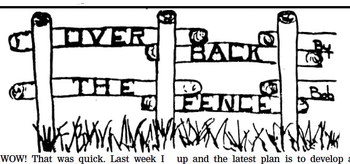 WOW! That was quick. Last week I wrote about it being fall and this week we are in the process of turning the calendar another page to October. It is going to be an interesting month as we wait for two full moons in the same month.
If you have been following the weather news then you know last week was the week to be out looking at fall colors. I know that's true as it had been a wonderful week. It is hard to pick an area that is the best in fall colors, but I found a place the other day northwest of the Hemlock Bridge in the town of Warner where the woods ahead was just one solid blaze of red and yellow maples. But then I get home and our neighbor's red maple seems to top that. Oh, my. Such a problem.
Haying continues like it is an around the clock affair and corn chopping is opening lots of fields so I can see again as I drive by. I even found a field of newly made corn shocks. Looks like someone was really busy and did such a neat job.
ÓÓÓÓÓ
Then down the road a bit was a scene which didn't bring back many happy memories. It was a wagon partly loaded with corn bundles. It brought back silo filling time and not the happiest for me. If I had problems with allergies from hay in the summer, it was ten times worse. I blamed it on all the weeds growing in the corn fields and it just seemed worse out there loading corn bundles.
I had another problem as well. I wasn't very big and those bundles got pretty heavy as I tried to keep up with my dad and brother. When we got to the barn with the wagon load, I got the job of going into the silo and keeping the silage leveled off. It wasn't so bad until the silo got full and without a roof it meant going above the silo with a ring of snow fence so another layer could be added.
Then came the hard part. Crawling over the snow fence and getting to the silo so I could reach the ladder. I only made it because my guardian angel figured I needed help if some day I was going to be writing a column when I was well past ninety.
ÓÓÓÓÓ
I'd done a bit more scenic driving the weekend before. Not to see the trees, but to see where the trees had stood. Sue had been telling of plans by a realtor to develop some land just across the road from them.
Holmen, as I've explained before, has gone through a tremendous amount of growth. It just comes natural as LaCrosse is hemmed in to the north by Onalaska, which in turn is hemmed in by Holmen. With the Black and Mississippi Rivers to the west and the bluffs to the east, the only way to go is north. Holmen had some growth before Sue first moved there about 1990. Then Highway 53 was made a four lane highway and by-passed Holmen.
Sue and Mark live out of Holmen and live in the town of Holland, which I estimate has as many people as Holmen or close to it, which in 2000 was 9,500.
Several developments have sprung up and the latest plan is to develop a residential area just across old County Road NA where they live just out of what is called New Amsterdam. Their home is on kind of a hill and the development is on the flat land to the north. The catch is that the developer wants two roads to his project and one will come out right across the road from them.
So the drive down was to see what it looked like with the trees gone. It is a mess and naturally has disrupted a lot of the wild life that lived there. Such things as the deer and of course, lots of birds.
It may not be so bad and now Sue can look out the window and see the northern sky in which should include the North Star and Big Dipper.
ÓÓÓÓÓ
I ran into a problem the other day in Walmart. I was having a problem finding my way around. I finally discovered that they had removed all the arrows on the floor which said, "shop this way" or don't shop." I thought it was great as you could start at the end of the store and work your way to the front. As it is with speed signs on the highway, some people can't read or just plain ignore them.
Once I figured out where I was I got back in the groove and shopping went fine.
ÓÓÓÓÓ
For years we have been getting a magazine called Reminisce. I have thought about letting the subscription run out as most of the stories are now a generation or two younger than I am.
Then the latest issue had a story that was right down my line. It was about bean picking. It seemed when I was a kid picking beans was just another chore you found to do living on a farm.
Anyway this lady told of bean picking when she was growing up. It happened to be 1951, like I said, a generation or two newer. They had beans and every day her dad came home from work and helped with the weighing and paying for the beans picked.
There was also a bean bus in town that took kids out to bigger bean fields. For some reason that seemed to appeal to her and she explained the different kind of beans she picked and how some paid more than others. She could make $3 or $4 a day picking, except the day she found a snake, which slowed her down a bit.
Life was pretty good as her dad let them take their money and go to the county fair where she spent the money on rides, arcade games and cotton candy.
Then the next year things were different. There was no county fair and they were quarantined at home. Her dad was in the hospital, in an iron lung with polio.
ÓÓÓÓÓ
Right now there is only one word to describe what happened in Washington last week. Supreme Court Justice Ruth Ginsberg passed away and I doubt that her body had even cooled down and members of Congress were at it tooth and nail, figuring out how to get a replacement appointed, or not. I guess the word I'll use is disgusting.