Posted on
Local business plans pet walk to support Marshfield pet shelter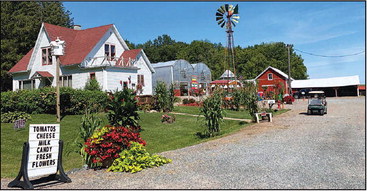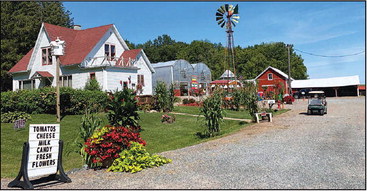 The COVID-19 pandemic has shut a lot of events and activities down over the past several months for area residents, and has continued to make it a challenge for organizations to get the funds and help they need to keep going. The Marshfield Area Pet Shelter (MAPS), located at 3500 Downwind Drive in Marshfield, has not escaped from this year's troubles and a local business has teamed up with the shelter to raise funds and awareness about the shelter's recent activities.
Turnpike Greenhouse of Granton will be hosting the First Annual Pet Walk on Oct. 3 at their location at W2760 County Highway H. Open to families, pet owners and their pets, the event will feature a wide assortment of activities for people of all ages to raise money to cover MAPS operating expenses.
Karen Rau, the executive director of MAPS, said this year has been a challenging one for the shelter. After constructing a new facility in Marshfield last year, she said the shelter had been planning on officially opening to the public this spring. Things did not go as planned.
"The whole year has been a struggle for us," she said. "We have had to do reworking with our organization and processes. We haven't been able to do a ribbon cutting on our beautiful new building."
In addition to losing out on celebrating this milestone for the shelter, Rau said the shutdowns and restrictions resulting from COVID-19 have done further damage to the organization. Access to the facility has been restricted to only necessary employees, adoptions have had to be done by appointments only, and fundraisers which have been held for years to support MAPS have had to be cancelled.
"We have had to dismiss 60 volunteers for six months," she said. "We have three staff now doing the work that used to be done with the 60 volunteers. We are doing things by appointments only, no open hours. Our calendar is full of visits that are appointment only. The funds, obviously we're losing funds and our ability to get donations. For example, we have a breakfast on Nov. 1 that has been annual since 2011, we're not having that this year. It's our biggest fundraiser and it's not taking place."
While many things have been cancelled or changed, MAPS newest fundraiser in the Pet Walk isn't one of them. Originally an idea created by Brenda Schlinsog of Turnpike Greenhouse, Rau and Schlinsog both said they have been working on bringing this event to life for more than a year.
"I have to tell you that I thought it up last year," said Schlinsog. "I don't know how it was, but I was brought up helping my parents with different charity events. It has been normal for me to help out. So when I heard that MAPS was building a new place, I thought at the time it would be great to do something then. But we couldn't get it together fast enough. We've been working on this for a whole year. They have been wonderful to work with."
With a year's amount of time to prepare, Schlinsog and Rau have managed to bring together a wide variety of activities to the site. The event will feature a demonstration in dog training and obedience by the Clark County 4-H, a question and answer session by veterinarians from Wildwood Animal Hospital and Clinic, a pet care demonstration by Kelli from Puppy Parlor, music by Christy Anna, hay rides, a corn maze, food and beverages, a photo booth and raffle. Members of MAPS will also be at the event to speak to the public about their recent activities and about their new facility.
"Part of the registration fees are going back to us," said Rau on the benefits of holding this event. "There will be raffle baskets and a giving tree where there will be a tag with a certain dollar amount on there that people can donate. (This event) allows us to speak on behalf of our organization, talk about our new building and what's going on at our shelter."
The Pet Walk will run on Oct. 3 from 2-6 p.m. Registration is $10 for adults and $7 for kids aged four to seven. For more information, visit the Turnpike Greenhouse or MAPS Facebook pages.
cheyenne thomas/staff photo