Posted on
Once that work is complete, ….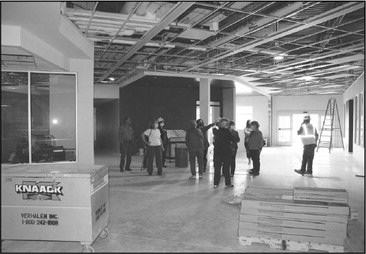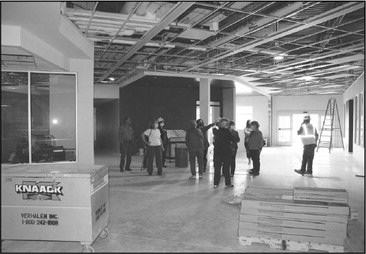 Once that work is complete, landscaping work is expected to begin.
"Outside we have all the curb and gutter put in," said Marg. "The blacktop, we put the first coat on this past week. All the concrete is poured and the helipad is finished. We will be working on landscaping soon."
While work has been going on at the physical hospital site, Neville said there has been work behind the scenes at their current facility to prepare for the transition next spring. As they are now a part of the Marshfield Medical system, he said they have been updating their records and communication systems to be in sync with the rest of the Marshfield system.
"We have been working on our electric records," he said. "So now if we have a lab done, anyone in our healthcare system can pull up that information for the patient. A lab can be seen by any practitioner in Marshfield."
The hospital has also begun to offer some of the services it plans to have in its own space at the new facility. Telehealth options, specialty providers and cataract surgery are all new health programs that are starting to be offered at their current facility this fall, and will continue to be offered after they transition to the new building.
"We now have specialty providers in Neillsville," he said. "Eight percent of all our visits are now done by telehealth now, which has been very useful with this coronavirus. There will be an infusion center, chemotherapy, and surgical services (at the new hospital) We're already starting cataract surgery at Neillsville in November. We are starting the services now in the current building and growing them when we move into the new facility later."
Once everything is completed on the Feb. 5 date, Marg and Neville said the hospital will be going through the process to have the facility officially approved for use. Once that is done, the hospital will begin to move into the new facility.
"There will be new equipment and equipment being transitioned over," he said. "Most of it is being replaced and will be consistent with the technology they have in Marshfield. Neillsville is going to become more robust in specialty care."
CHEYENNE THOMAS/STAFF PHOTO