Posted on
Vita Plus helps pantry, farmers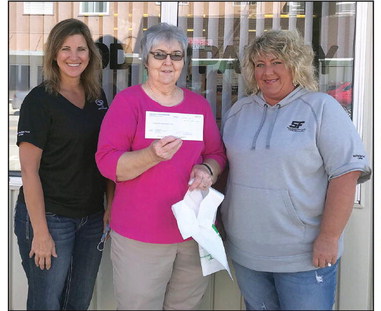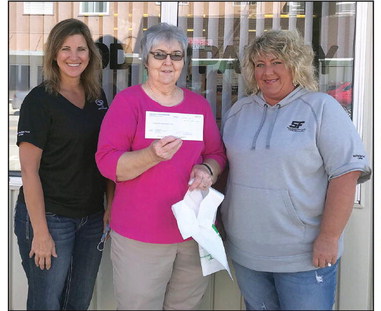 Recent contributions from Vita Plus Loyal will help the Loyal Community Food Pantry provide nutritious foods to area residents.
These contributions are part of the Vita Plus Serving Customers & Rural Communities Project. Vita Plus, an employee- owned livestock feed and nutrition company, committed $100,000 to support rural food security initiatives throughout the Upper Midwest. The purposes of the project are to assist those in rural communities during the COVID-19 pandemic while also supporting dairy, swine, and beef producers by purchasing their products as dairy and livestock farms face subsequent market challenges. Through this broad-based effort, local Vita Plus nutrition consultants and facilities will identify opportunities to make a difference in the communities where they and their customers live and work.
"We were able to support the Loyal food pantry and other local food security initiatives through this program earlier this spring," said John Every, Vita Plus Loyal general manager. "We're thankful we can continue to help our community as we all work through these challenging times."
The food pantry received 412 one-pound packages of colby and cheddar cheese purchased from LaGrander's Hillside Dairy, Inc. in Stanley. LaGrander's provided special pricing for the cheese during this time of need. Vita Plus employee owners also presented the food pantry with a check for $825 to purchase additional needed food items.
"We're so fortunate to work in agriculture because it's an industry of people who always come together to help each other through challenging times," said Darin Bremmer, Vita Plus dairy nutritionist and sales manager. "We're grateful we can join in that tradition of serving our community."
CONTRIBUTED PHOTO