Posted on
Granton School Foundation switches to drive-thru fundraiser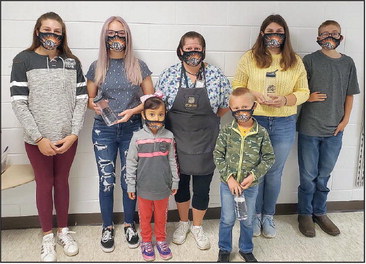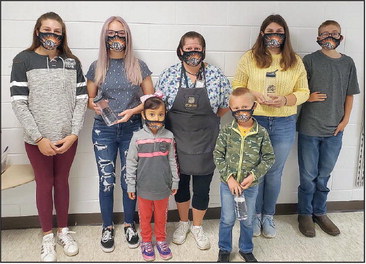 The Granton Area School Foundation was forced to cancel its annual sweet treat social and auction this spring due to the coronavirus. This popular event, which features elegant hors d'vores and homemade sweet desserts prepared by school staff to be auctioned off, has been a very popular fund-raiser in the community and it has generated thousands of dollars each year. But, because of safety concerns the Foundation board members were forced to make the tough decision to cancel.
The Foundation funds raised each year are used for student scholarships and staff grants. Teachers are encouraged to apply for the grants for special projects or materials needed that may not normally fit in the regular district budget. These grants have been awarded to include such things as books, art supplies, technology purchases, professional development, classroom equipment, pedometers, lab supplies and much more. The Foundation has awarded more than $50,000 in the past five years for staff requested grants and an additional $ 15,000 in student scholarships.
This fall the Foundation also decided it wanted to do something special to help with all the extra safety precautions that needed to be taken as a result of the new county and CDC guidelines. So, the board voted to purchase Bulldog water bottles, Bulldog masks and mask lanyards for all of the students and staff attending school in person this year. They were distributed to everyone on the first day of school and were a popular hit.
The Foundation continues to show support to the school district and without the sweet treat fundraiser this year, the board has decided to try another fundraiser that would allow it to practice the guidelines established to prevent covid spread. The Foundation is sponsoring a drive-thru dinner on Sept. 12, at the Granton School Fieldhouse, beginning at 4:30 p.m. and running until 7 p.m., or while supplies last. Customers are asked to drive in the entrance driveway farthest north and then follow the signs to place their order and then move forward to pick up the order. No one will need to get out of the car and Foundation volunteers will be wearing masks and following county protocol.
Each dinner will consist of scalloped potatoes, ham, brown beans, cheese curds, dinner roll with butter, chocolate milk and a piece of vanilla cake. The dinner will be packaged in "to-go" containers.
If you can not attend the dinner, and would like to make a tax-deductible donation to the Foundation, to help us support the many needs and requests, you may send a check, payable to Granton School Foundation, attention Cheryl Steinbach, Treasurer, at W2680 US Hwy 10, Granton, WI 54436.
CONTRIBUTED PHOTO