Posted on
Two local students receive FarmFirst Dairy Co-op scholarships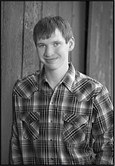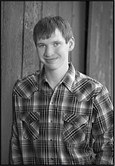 FarmFirst Dairy Cooperative has announced that Paul Hoesly of Granton and Wyatt Artac of Greenwood are 2020 FarmFirst Dairy Cooperative scholarship recipients. The cooperative recently awarded more than $21,000 in scholarships to 27 high school and collegiate students pursuing postsecondary education.
Since 2013, FarmFirst has generously provided scholarships to 192 individuals, awarding more than $166,000 throughout the past eight years.
"This is truly an outstanding scholarship program, made possible by the commitment of members and board leaders throughout the years to support the future endeavors of our youngest generation involved in agriculture," says Julie Sweney, director of communications and marketing for FarmFirst Dairy Cooperative. "As students pursue and build their careers, they know that FarmFirst Dairy Cooperative is supporting them."
Paul Hoesly, son of Dean and Mary Hoesly from Granton, will be a freshman this fall while pursuing a degree as a John Deere technician at Madison Area Technical College.
"Paul is a fine young man and very easy to work with," said Randy Montalvo, Loyal High School shop teacher. "When Paul sets his sights on a project, he makes sure to see it through. He is always looking for ways to make shop operations run smoothly and is not afraid to try to repair anything and everything in the shop. He often chooses to be in the shop during his free time to help organize and plan for the next unit. His knowledge makes him a valuable member of our program.
"Paul excels both in the classroom and in the shop.
From fixing electrical devices to getting an engine to run, he is always willing to work and help others. He is a great team player and great leader."
Wyatt Artac, son of Wayne & Lisa Artac from Greenwood, will be a freshman this fall while pursuing a degree as a diesel technician at Chippewa Valley Technical College.
"It takes a special student to excel in an area that requires a high level of knowledge and a certain set of skills. Wyatt's hard work ethic, attention to detail, and passion for his craft allows him to be a contributing member to his team," said Noah Werner, Greenwood High School's technology education teacher. "Above all of Wyatt's great attributes one of them stands above the rest, his willingness to help others. He is a member of 4-H, FFA and the Greenwood Fire/EMS Department. There are not a lot of high school students that are willing to put their life on the line for others, Wyatt has done just that."
"Education is a vital piece to the foundation of our cooperative, for our members today and our future members, which includes today's youth. FarmFirst continues to dedicate resources to building up the next generation of agricultural leaders by giving back to our members and their families," said Jeff Lyon, general manager of FarmFirst Dairy Cooperative. "When these students succeed, in the classroom and later on in their careers, we all succeed." Scholarship recipients were selected based on leadership, scholastic achievement, extracurricular activities, essay responses and their future plans and career goals. All members of FarmFirst Dairy Cooperative and their children attending fouryear universities, twoyear technical programs or short courses and high school seniors planning for postsecondary education were eligible to apply for the scholarships.