Posted on
Kuchta on board as Granton interim superintendent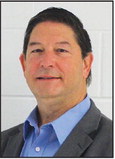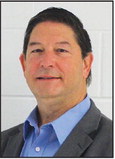 When there are times of unknown challenges and serious questions of what the future will bring, James Kuchta knows strong leadership is needed the most. As the new interim administrator at the Granton Area School District, Kuchta comes to the job, not necessarily with a lot of time to learn the ropes, but with years of skill and experience that comes with being a long-time leader at school districts throughout the state.
A 2019 retiree from years in school administration, Kuchta took on the position as interim administrator at the Granton Area School District on Aug. 10. He replaces Dennis Kaczor, who left the district at the end of July after one month on the job to pursue a different position at Hillcrest Elementary School in the Chippewa Falls Unified School District. "I knew Scott Woodington, who retired from here in June," said Kuchta. "Kazcor left in July, and it opened the position (of administrator). I got a call from Granton and they asked if I was interested in an interview. After an interview, I visited and accepted the position." The call by the Granton Area School District, though a bit unexpected, was a welcome one. For the past few months, Kuchta said his family has been making the move to Marshfield, and the close proximity of Granton to his intended home made the decision simple to make.
"I was looking for something in the area," he said. "My wife and I were helping my daughter by doing daycare for our granddaughter in Marshfield. We've been around the area for about four months. We were moving to Marshfield anyway."
A high school graduate of Coleman High School, Kuchta began his career path after attending school at UW-River Falls to become an agriculture teacher. After receiving his degrees, he went on to teach at the Sauk Prairie School District, where he stayed with his growing family for eight years.
"I went to college after I graduated from Coleman High School," he said. "I went to college at River Falls and got my agriculture degree, my bachelor of science and master of science. I met my wife there and was married in college … For eight years I was an ag teacher at Sauk Prairie. Teaching eight years, I could have done that forever."
Though he was happy with teaching, Kuchta said he felt like he could do more to help students. With this in mind, he returned to school, getting his administrative degree and principal license from UW-Madison and went on to take on various principal positions over the course of the next 16 years.
"I have worked at six different school districts," he said. "I went to UW-Madison in the early 1990s for my administration degree and principal license … I have worked at some smaller schools and I was an associate principal, co-principal and principal at larger schools."
Kuchta took his last step up the administrative ladder nine years ago when he completed education at St. Mary's College in Winona, Minn., for his superintendent license. Afterwards, he spent four years as the superintendent of the DeSoto Area School District and another four years at the Amery School District before retiring at the end of June 2019.
Throughout his years in education, Kuchta said he was able to find fulfillment and joy by being a leader and example to those around him. That will not change when he takes on the position of administrator at Granton.
"I loved working with kids. I wanted to be in education and also loved leadership," he said. "(In administration) I love the bigger picture, working with personnel, staff, planning and other processes. As a teacher, I wanted to have a greater impact on a greater number of students, on the whole district. I was able to do that."
With his wealth of knowledge and experience, Kuchta said he expects to be a great benefit to the Granton Area School District. Though there is a lot to learn before school starts, and not a lot of time in which to do it, he said having a strong background in different positions and schools helps him to know how to get himself established quickly.
"First of all, it's a very steep learning curve, coming and learning about who's who in Granton, the staff here in the office and the (school) board has been good with that," he said. "I have been meeting new people at Mapleworks (Cafe in Granton) and have met some students and parents. I have been going around the building to get to know people … Being this new so close to the school year, it's like a race to get to know who's who, I'm quick with picking up, I hit the growing running because of my experience. Nine years ago when I first started in administration it felt like I was trying to drink out of a fire hose. Now it feels like I am drinking from a garden hose."
Besides the challenges of learning about the school district and the local community in such a short time frame, Kuchta said there are other challenges that he knows the district will be facing this fall when school starts up again. The biggest of these challenges will be with COVID-19, but with strong leadership, he knows the district will be able to thrive.
"A lot of those decisions (about school starting) have already been made, they have decided five days face-toface," he said. "We will have to review as we go into the school year. The biggest challenge with COVID and different districts is that you need strong leaders … COVID is huge. For the past five days, I have been meeting with the State Department of Health on Zoom, the CESA 10 superintendents, the Clark County superintendents, meeting two times with the health department's school liaison. I needed to hit the ground running, get as much information as I can."
As an interim administrator, Kuchta said he will be at the Granton School District until the end of the 2020-21 school year in June. Beyond that point, he said it will be up to the Granton School Board to decide what will happen. "The board will know if I'm a good fit, and we will discuss again at that point," he said. "As of right now, it's one year. There's no plan beyond this current year, that will be worked out in the future."