Posted on
Flexibility, support will be crucial as Loyal schools re-open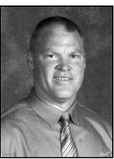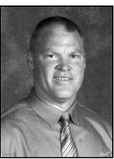 The process of developing a plan to reopen school has been changing on a daily basis throughout the summer. We wanted our parents involved in the decision. A survey was sent to all families in the district for their input on a reopen plan. Of the parents who returned the survey, 73 percent were in favor of having face-to-face instruction five days a week. The second choice was a blend of face-to-face and virtual learning that would follow the school day schedule.
Classrooms are being updated to accommodate students who choose a virtual learning option. We are utilizing the month of August to train the staff on the new expectations and to continue to prepare the facilities for the Sept. 1 school start. We will all need to remain flexible and supportive as we execute this plan.
Our custodial staff utilized the time during the shut-down and throughout the summer to accomplish numerous projects. A virtual tour will be coming soon, but here is a quick rundown:
• Five new display cases – three in the high school and two in the elementary
• Updates in the training room and PE storage area
•- Updated the weight room entrance, tunnel, and boy's locker room floors
• Four new sets of movable bleachers for outside events
• New directional signage throughout the interior of the building
• New lighted sign at the high school entrance
• Handicap lift in the elementary entrance
• New ceiling and lighting in the lower elementary hallway
• Elementary gym floor was refinished • Elementary gym was painted
• Elementary gym bleachers updated • New Univents in several classrooms
• Updated three bubblers with bottle filler capability We are very proud of our school facility and appreciate the hard work of our custodial team. Thank you to the community, families and staff for the many ways you honored our 2020 graduates. The 2020 graduation will long be remembered. As we come into the 2020-21 school year, we will be missing valued members of our staff. In addition to the retirements of Wanda Boldon, Bob Lenz, Dale Reckner, and Debbie Driscoll, we have accepted the resignations of Monica Huibregtse, Michele Gorke and Beth Kaiser. Monica accepted a position at another district. Mrs. Gorke taught English at Loyal for 27 years and has been a teaching icon. Beth Kaiser taught math at the junior and senior high levels for 32 years and advised our always successful Math League team. We valued their time, their experience and insight. They will be greatly missed not only for their outstanding ability as teachers, but as overall great people. Their contributions to our community have been priceless. Thank you! We are extremely grateful for the time we had with each of you.
Good luck to each of our retirees.
New interior signage (left) has been installed throughout the school building to direct people to offices, classrooms, etc.
Five new display cases ( r i g h t ) w e re placed throughout the school to better organize and show school awards, etc. The high school gym physical education storage area (below) was also improved, and a training room was added.
The lower elementary hallway (above) is brighter this year after a new ceiling and lighting were installed. Also installed over the summer months was a new lift (below) in the elementary entryway to assist persons with disabilities.