Posted on
My memory isn't the best, ….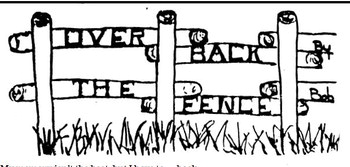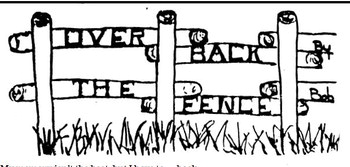 My memory isn't the best, but I have to think we are in, or have experienced, one of the greatest summers in a long time. The last couple of weeks met my idea to a T. Lots of sun, warm, but not humid and so far, no storms.
Farmers have been using the time to bale and chop more hay and the Amish are adding more grain shocks to the landscape.
Gardens look great and summer flowers seem to be everywhere. The tasseling of corn adds a new look to the countryside and, let me remind you, tall corn can block your sight at intersections, so be careful.
ÓÓÓÓÓ
My latest copy of the South Jetty newspaper published in Port Aransas, Texas, arrived this week. However, it was printed several days ahead of the hurricane that hit the island last weekend so there was no mention of it.
There were some problems as the head of the county commissioners, called a judge in Texas, had issued an order closing the beach to automobile travel. This caused a problem with people just parking anywhere and walking to the beach.
A picture of a new pier facility to replace one destroyed three years ago will probably be on hold considering the damage done to the Robert Hall Pier on North Padre, which they showed during the storm.
I'll be interested to read how they handled the people who were hospitalized with the virus when it hit. The same county judge that closed the beach also was on television a week ago talking about the shortage of hospital beds to handle the sick.
ÓÓÓÓÓ
After watching the news programs this week, talking about Congressman John Lewis, I just had to sit and watch his funeral service Thursday morning. I figured it might get long, but I never expected it to go as long as it did. My goodness, I thought, don't any of you need to get up and go to the bathroom?
I did pretty well, but did take one break and then skipped off to get me a brat sandwich from St. Anthony School at noon.
Former President Obama gave the eulogy, this followed speeches by former Presidents George Bush and Bill Clinton. Former President Jimmy Carter didn't make it, but sent a written statement.
Watching reruns of the time Lewis and others tried crossing the bridge before police drove them back brought back many memories of the incident as well as the horror stories we hear and read about on how the blacks have been treated.
The story of John Lewis, whose full name was John Robert Lewis, is certainly interesting about how one man made it his life's devotion to try and help create justice and equality for everyone.
Watching and reading about how the blacks were treated is beyond what any human being can imagine, but it happened. On every turn they were looked down on. Schools that weren't equal, separate rest rooms, separate waiting rooms and in buses or trains they were expected to always sit in the back.
It is hard to imagine that the black men who served in the armed forces in World War II and the Korean War had to return to those conditions when they were sent home after serving their country.
ÓÓÓÓÓ
The ordeal is over. Done. Finished. No more. Let us rejoice. I'm talking about an experience I just went through. Almost as long as I can remember, as a kid growing up, I had bad teeth. Maybe that's where I learned to dislike going to the dentist. Maybe that and the fact that my parents never seemed to have money for a dentist bill. I would just suffer with a toothache.
Finally in 1963, a year after Sue was born, I took it upon myself to finally go to a dentist. We worked out a plan where he would pull all my upper teeth and all but six of the lowers.
Years later I would surprise my dentist by knowing how old they were. It was easy. I had my impressions made on November 22, 1963, the same day President Kennedy was killed.
ÓÓÓÓÓ
Luckily for me, the lower plate and partial lasted. At least for awhile. Then gradually I started having problems with the six lower ones I had left. Finally my dentist convinced me to pull four and leave just two and replace the partial.
It worked well, for a long long time. A twice a year cleaning and inspection confirmed I was doing pretty good at taking care of what was left.
Then in January, at my semi-annual cleaning, I complained about my problem. Thankfully, the partial helped somewhat and we decided to let it ride. Probably a bad idea as my next cleaning was coming up and I decided not to spend the money again and have my dentist take a look. He said, "They got to go" and immediately referred me to oral surgery at the Marshfield Cliinc as he didn't want to mess with the fact that I take a blood thinner.
That turned into a bigger deal than I had expected. I got a call to come into oral surgery and I thought that would end it. Not so. I had to make another appointment.
On top of that I had to have an appointment to see if I was positive for the virus or not. Another trip and thankfully we didn't have to wait in line like you see on television.
Next was my appointment at oral surgery again. I figured we were getting close as the staff at the clinic began treating me like some special person. I got my own wheelchair and help getting where I was supposed to be. Oh yes, and everyone was careful to explain what was going to happen.
Once I was comfortable in the chair and tucked under a warm blanket, the oral surgeon came in and announced teeth 26 and 27 had to go. Gee, I didn't know they had names.
Just like that they were gone and I came home carrying some extra gauze in case they started bleeding again and instructions about living on a soft diet for a few days.
I suppose the next thing will be to check out a new partial. If the new plate lasts as long as the upper has, I'll be set until the year 2077.