Posted on
ON DISPLAY –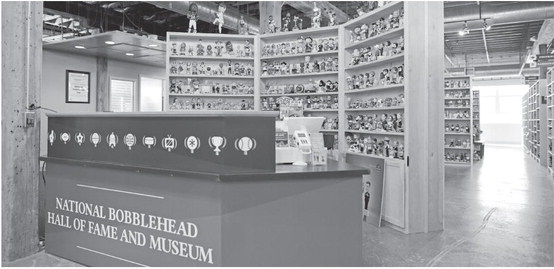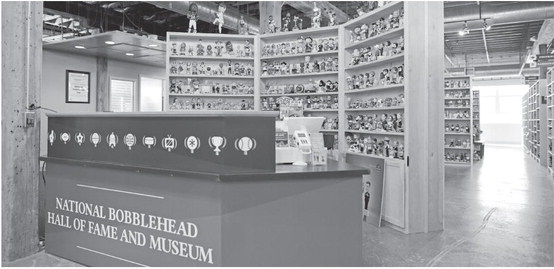 Wisconsin jerseys and another series with them in their NFL jerseys.
The Sister Jean bobblehead was the museum's best-selling bobblehead of all time until this past April when one of Dr. Anthony Fauci was unveiled in the midst of the coronavirus pandemic with the museum pledging $5 of each sale to go to the American Hospital Association's 100 Million Mask Challenge. Within a week, the museum was able to make a $100,000 donation.
The museum continued to raise funds for the 100 Million Mask Challenge throughout the spring, offering pre-orders for bobbleheads depicting people like Coronavirus Response Coordinator Dr. Deborah Birx and governors Tony Evers of Wisconsin, Andrew Cuomo of New York, Gavin Newsom of California, Mike DeWine of Ohio and Gretchen Whitmer of Michigan. Sales produced additional donations of more than $85,000.
Another hot item this spring was a new I-94 rivalry bobblehead featuring mascots Bernie Brewer and Clark the Cub with their fists up and ready for battle. The first batch quickly sold out, but more are in production and can be pre-ordered. They were produced exclusively for the Hall of Fame and Museum by FOCO, an official licensee and manufacturer of Milwaukee Brewers, Chicago Cubs and Major League Baseball merchandise.
The large-production sports series are where companies like FOCO jump in.
"With the Cubs/Brewers ones, we'll work with the company that has the license, FOCO, and we go to them and say hey we want to do a bobblehead with Clark and Bernie with their fists up," Sklar said. "They go to MLB and get the approvals and they do it for us and then we market them. Every day I think have some new idea that we jot down and reach out to whoever we need to to see if we can make it a reality."
So what is it about bobbleheads that makes them so popular? Sklar believes there are three main factors.
"First, they're fun. They bring a smile to people's faces," he said. "Second is people really have a lot of pride in their teams and favorite players and bobbleheads are a perfect way to display that pride either at home or at the office. If Christian Yelich is your favorite player what better way to show it than with a Christian Yelich bobblehead? If you're a Cubs fan or a Brewers fan, the rivalry is a lot of fun. They've had some really intense series over the last 10 years or so where fans are traveling to each other's parks and there's been some just epic games with more to come.
"The third thing is just the value," Sklar added. "People can see that they have a value they appreciate. They've been around for 20-plus years since they sort of had a resurgence. Back in the 1960s when the first sports bobbleheads came out, people can see they paid $30 for it a couple years ago, now it's selling for $100 or the bobblehead I got a Bucks game for free is selling for $75. It's sort of a combination of those three things that really has kept them so popular."
Sklar said a vintage, very limited edition New York Yankees bobblehead that was made in the 1960s with the purpose of being placed in storefront displays, recently sold for $60,000. On a local scale, there's the first Milwaukee Brewers' Stitch and Pitch bobbleheads, with Bernie Brewer sitting in a ball of yarn while knitting that Sklar said have sold for close to $1,000. A bobblehead of team owner Mark Attanasio that was gifted to team employees sells in the $700 range.
"There was one of Bill Hall in a tracksuit that was sort of a spring training joke thing," Sklar said. "They had some made but they were never distributed to fans. For these collectors that want all the Brewers, it's big. Bill Hall was only with the Brewers a few years, but he was sort of a fan favorite. It's not like it was Robin Yount, Yelich or Paul Molitor. But that makes it fun, getting the special pinstripe jersey one or the pink bat or the one of T-Plush (Nyjer Morgan) making his sign."
AN INSIDE LOOK - Here's a look inside Milwaukee's National Bobblehead Hall of Fame and Museum. More information can be found at www.bobblehead.com.
A NASCAR display is one of many you'll find at the National Bobblehead Hall of Fame of Musuem.